Planning a trip around New Zealand? Let trippla.nz provide itinerary inspiration! Our ready-made trips range from three days to six weeks, and you can mix-and-match trips for your perfect holiday. Trip PlaNZ is primarily aimed at holidaymakers who hire a campervan in New Zealand, but others will find great destination ideas and route suggestions. Let us help you make the most out of your New Zealand trip.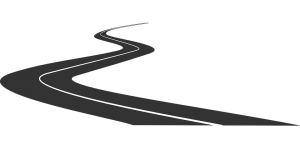 To get started, have a look at some of our sample trips. How long do you have for your New Zealand trip? What sorts of things would you like to experience? Will you be travelling around the North Island or the South Island, or do you have time for both? You can select trips by length, by theme, or by island.
Or you could jump straight to our Featured Article: A Fortnight in the South Island. If your time in New Zealand is limited and you can't decide which island to focus on, Trip PlaNZ recommends reading The North Island vs. the South Island on not-australia.co.nz. You can find more information about New Zealand on the Wendekreisen Info Page. Bon voyage!