Free Trip Planner New Zealand
Planning a self-drive tour of New Zealand? Let trippla.nz provide itinerary inspiration! Our ready-made trips range from three days to six months, and you can mix-and-match journeys to build your perfect holiday. Trip PlaNZ is primarily aimed at holidaymakers who hire a campervan in New Zealand, but others will find great destination ideas and route suggestions. It's an entirely free trip planner. Let us help you make the most out of your NZ holiday.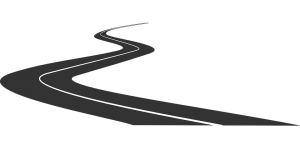 To get started, have a look at some of our sample journeys. How long do you have to explore New Zealand? What sorts of things would you like to experience? Will you be travelling around the North Island or the South Island, or do you have time for both? You can select our trip planner routes by length, by theme, or by island.
Or you could jump straight to our Featured Article: A Fortnight in the South Island. If your time in the Land of the Long, White Cloud is limited and you can't decide which island to focus on, Trip PlaNZ recommends reading The North Island vs. the South Island on not-australia.co.nz. You can find more information about our wonderful country on the Wendekreisen Info Page. Bon voyage!

Note that the recommended minimum time period for a journey encompassing the whole country is three weeks. You need at least one week to explore the North Island and two weeks to explore the South Island – trust us! Also note that although Aotearoa is a small country, it is hilly. Roads are often narrow, windy and unsealed, with speed limits that are most likely lower than what you are used to. Even on the motorway, the speed limit is only 100kmph, which is considerably less, for example, than the motorway speed limit in the UK. (70mph, which is equal to approximately 113kmph.) This means that it will probably take you longer to drive between destinations in NZ than you think it will.
Most motorhome rental companies have a minimum hire period of 5 – 10 days. You may be interested in purchasing your own motorhome, in which case we recommend looking for ex-rental campervan sales. This is your best bet if want a reliable vehicle for cheap, as ex-rentals are generally far better maintained than "backpacker" campervans, and they're far more likely to be self-contained. (You need a self-contained campervan if you want to camp for free, away from a commercial campground.)
If you want to compare some of the various campervans available for hire in New Zealand, check out this new site, New Zealand Campervan Reviews.

MEET OUR NEW ZEALAND TRIP PLANNER
Since moving to New Zealand at the age of ten, Abigail Simpson has travelled around pretty much all of it. Her first campervanning experience was a two-week tour of the South Island when she was twelve – and it wasn't enough. Now in her twenties, Abigail is a writer, actor and gamer with a passion for history. If you wish to find out more or, indeed, request her services as a writer or website maker/marketer, visit Abigail Simpson Writer.