This trip begins and ends in Auckland. If you're looking for a fairly comprehensive New Zealand campervan tour of the North Island, this is the itinerary for you. Don't forget, you can make your itinerary easier and cheaper by downloading this free map of every campsite in New Zealand. So, let's get started.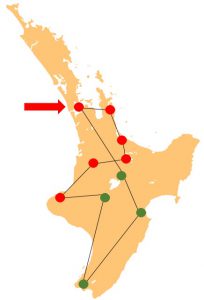 DAYS 1 & 2 – AUCKLAND
Once you've picked up your rental campervan in Auckland, you'll want to get exploring New Zealand's biggest city. Auckland is a surprisingly pleasant metropolis with an exciting waterfront and many beautiful parks and beaches. Some of Auckland's best beaches include Mission Bay, Muriwai, Piha and Bethells. Of course, as a tourist, you should head for the Sky Tower, the southern hemisphere's tallest building. The view from the top is second-to-none, and allows you to get to grips with the layout of Auckland. Next, take a walk along the Viaduct Harbour and Wynyard Quarter, where you'll find an array of fabulous restaurants. From there, you can cruise around the harbour, perhaps visiting the island volcano of Rangitoto, or swimming with a pod of dolphins.

If time allows, head out west to visit the Arataki Visitor Centre in the Waitakere Ranges Regional Park, and embark upon a bushwalk or two. Of course, two days isn't enough to take in Auckland's diverse range of activities, but worry not: you can explore Auckland more before returning your campervan at the end of this trip. For now, we must drive south. (Unfortunately, this trip doesn't have time to include Northland. If you're able, you could join our three-day Northland trip onto this one.)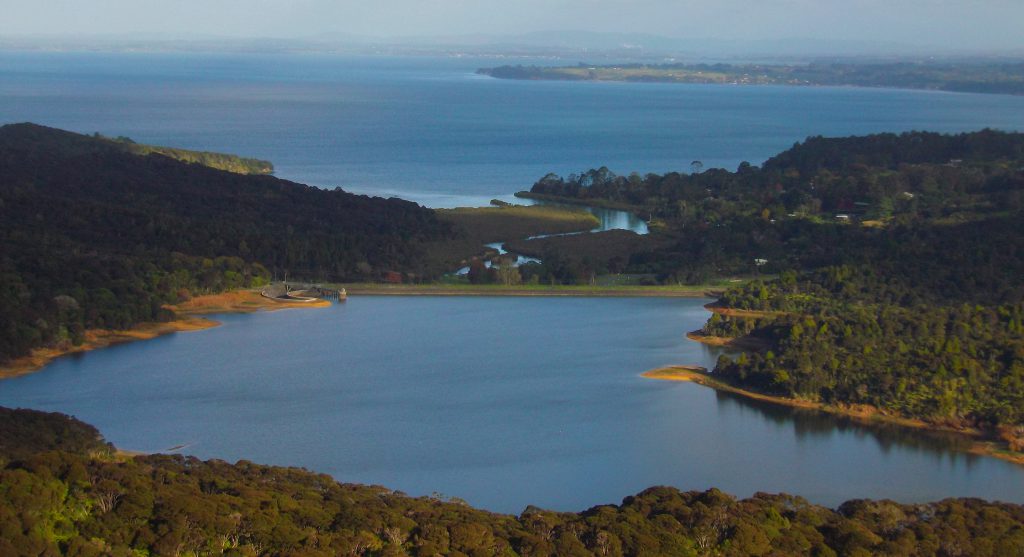 DAYS 3 & 4 – THE COROMANDEL
If you do nothing else on the Coromandel Peninsula, get to Cathedral Cove, one of the most stunning beaches in the world. It takes a while to walk to, so if you're not fit enough, catch a boat there from Hahei. You could also visit the nearby Hot Water Beach, where you can dig your own spa pool in the sand, or relax at the luxury Lost Spring spa complex in Whitianga.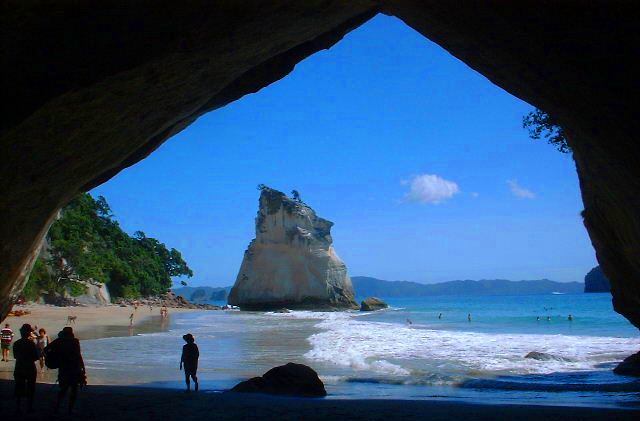 There's some awesome bushwalking to be had up the Coromandel, so make sure you spend a few hours in the Coromandel Forest Park, or the Broken Hills area. Karangahake Gorge, on the road from Auckland to Tauranga, is fantastic for walking around too. The paths follow historic mining operations along a river, weaving in and out of slightly spooky tunnels. We highly recommend it.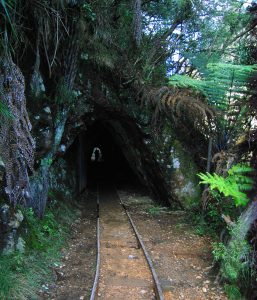 DAYS 5 & 6 – TAURANGA
The best place to stay with a campervan in Tauranga is Mount Maunganui Beachside Holiday Park. It's right at the foot of Mount Maunganui, only a few steps away from the main beach, Pilot Bay and a complex of salt water spa pools. There are also plenty of places in Tauranga you can camp for free. Of course, you should climb to the top of the Mount. It doesn't take that long and the views are worth it. You should also head into the centre of Tauranga and walk along the harbourfront. Tauranga has so many wonderful cafés and restaurants, as well as arguably the best boutique shopping in the North Island.

Te Puna Quarry Park, just outside Tauranga, is a delight to visit, as it McLaren Falls Park. Lake McLaren is great for kayaking. You can book an evening kayak tour into a magical glowworm canyon. If you'd like to get a feel for the history of Tauranga, take a walk around the Elms Mission Station and, if you're into old planes, check out the Classic Flyers Museum. There are so many other places to visit, but it's time to move on.

DAYS 7 & 8 – ROTORUA
Rotorua is one of the most exciting tourist destinations in the country. It may have a slightly odd smell, but that's because it sits on a hive of geothermal activity. Head to Kuirau Park to come face to face with steaming hot pools, bubbling mud pools and even a geyser. Next, head to Government Gardens and Rotorua Museum. (Even if you don't go around the museum, it's worth looking at from the outside!) Walk around Lake Rotorua and, whatever you do, don't miss out on seeing the Hamurana Springs.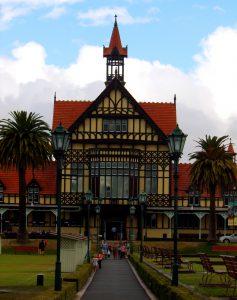 Rotorua is full of adventure. We recommend going luging. We also recommend a visit to the living Māori village of Whakarewarewa. There, you can marvel at some truly awesome geothermal attractions and learn about Māori history and culture. Try some hāngi, a traditional pit-cooked dinner, and a succulent, hot-pool-boiled corn-on-the-cob. Also, if you've got time, visit Waimangu Volcanic Valley – it's like another world!
DAYS 9 & 10 – WAITOMO
Now it's time to drive west into the Waikato Region, and head down into the awe-inspiring Waitomo Caves. (If you're a Lord of the Rings fan, this is where you should take a quick detour to visit Hobbiton, near Matamata.) A nice place to stop on your way to Waitomo is Te Awamutu's Memorial Park. Once you reach Waitomo, we recommend heading for the information centre, even if you've already sorted all your activities. It's got some really cool displays about the caves, and a replica cave you can crawl through. As for the real caves, there are many different tours to choose from. The most magical is the Spellbound Tour, which includes a silent boat ride through a tunnel filled with glowworms – it's like floating amongst the stars!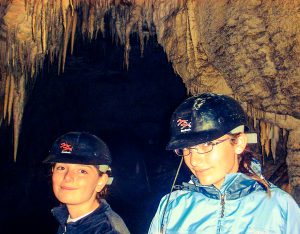 If you're a thrill-seeker, you might like to try black water rafting, floating through a cave on a rubber ring. You can even ride an underground flying fox! Afterwards have a fancy dinner at the Waitomo Caves Hotel, a beautiful historic building that's supposedly haunted. If you're looking for something free to do in Waitomo, go for a walk: there are lots of awesome geological features to explore.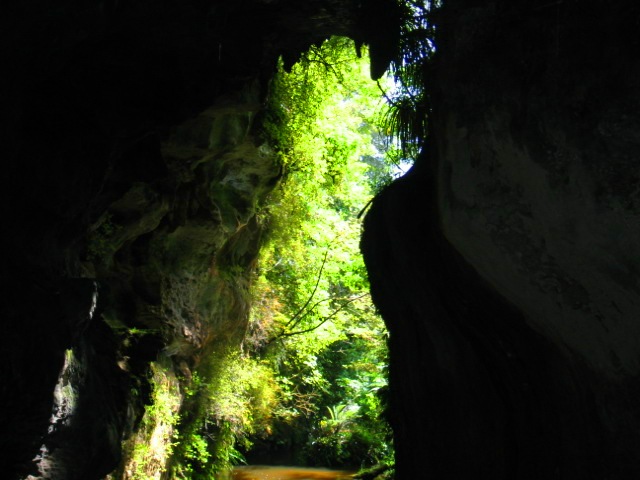 DAYS 11 & 12 – TARANAKI
From Waitomo, it's a two-and-a-half-hour drive southwest to New Plymouth, the Taranaki's major settlement. The best place to go in New Plymouth is the wonderful Pukekura Park, especially during the summer evenings when the Festival of Lights is on. A wander along the Coastal Walkway might be nice and, if it's open, take a look around Richmond Cottage. The gorgeous house and garden of Tupare is well worth a visit, but don't leave the Taranaki Region without seeing Nigel Ogle's Tawhiti Museum. It's perhaps the best – and certainly the quirkiest – museum you will ever explore.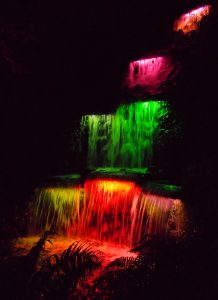 Of course, the main attraction of the Taranaki Region is Mount Taranaki itself, at the centre of Egmont National Park. You don't have to climb the volcano; there are many short walks in the forest around its base, and that forest is amongst the most magical forest you will ever see. It's called the Goblin Forest, and we highly recommend you find out why. We suggest leaving Taranaki via the Forgotten World Highway, an excellent drive through an intriguing landscape, with many points of interest along the way. Don't forget to fill up your fuel tank in Stratford before you set off – it's a three-hour journey to the other end!
DAYS 13 & 14 – TONGARIRO
Tongariro National Park is incredible. It contains the volcanic peaks of Tongariro, Ruapehu and Nguaruhoe, and was used as a filming location for The Lord of the Rings. In winter, you can go skiing on the slopes of Ruapehu; in summer, you can embark upon the breathtaking Tongariro Crossing, an epic hike that takes an entire day, but includes some unforgettable vistas. There are plenty of shorter walks to choose from as well, such as the two-hour Taranaki Falls loop, which leaves from the historic alpine village of Whakapapa.
It's not all skiing and hiking, however. We recommend treating yourself to a meal at the Chateau, a hotel at the foot of Ngauruhoe that exudes 1920s/30s glamour. There are quad biking and jet boating tours, and if you're a fan of Westworld, you could spend a day at the Wild West town on Mellonsfolly Ranch. You can even relax in a private spa pool at the Tokaanu thermal springs near Turangi. Whatever you choose to do, get a good night's sleep before driving down to Wellington – it takes around four hours.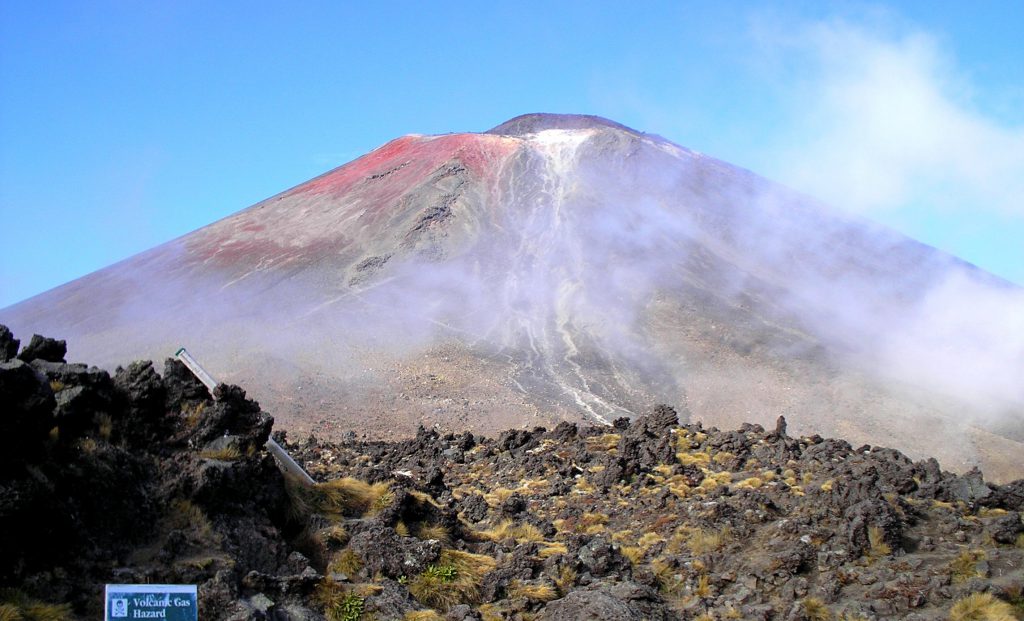 DAYS 15 & 16 – WELLINGTON
We suggest driving down to Wellington via State Highway 1, as that takes you through the pun-obsessed town of Bulls. Need to pop to the loo? Find the sign that says RELIEV-A-BULL. Need to stock up on snacks? Find RESTOCK-A-BULL. Report a crime? CONST-A-BULL. And so on. If you get to Wellington early enough, you might be able to camp for free at Evans Bay Marina, but as its practically the only free camping spot in the city, it's popular. Camping is surprisingly sparse around Wellington, so make sure you have a plan.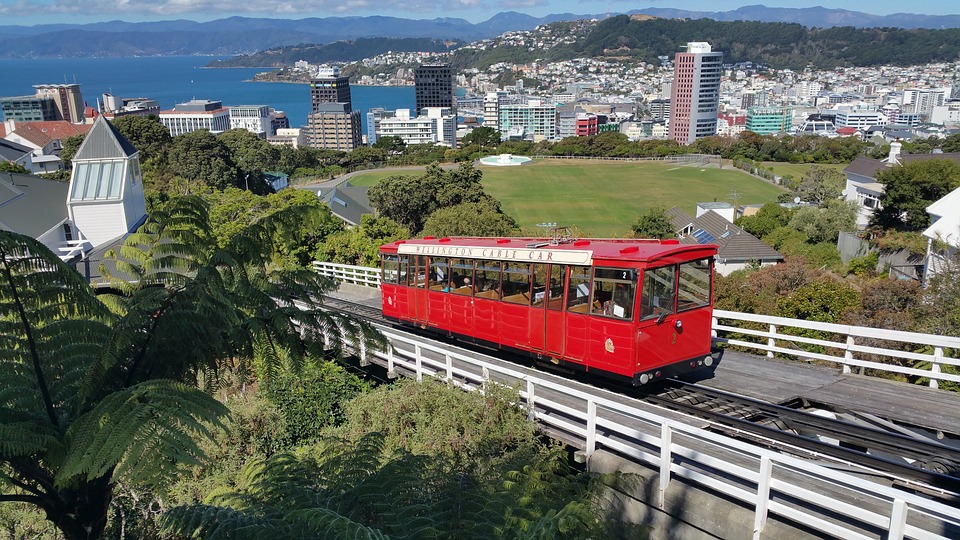 The places in Wellington you must visit are Te Papa, New Zealand's national museum, and Mount Victoria, for fantastic views of the city and harbour. Of course, the harbour is great to hang out at. If you're a Lord of the Rings fan, Weta Workshop is also a must. The Beehive, New Zealand's parliament building, can be fun to tour, if that's your thing, and the Botanic Gardens are worth a look. A cool day out can be had at the Zealandia wildlife sanctuary, or you could just have a mooch around Wellington's second-hand bookshops.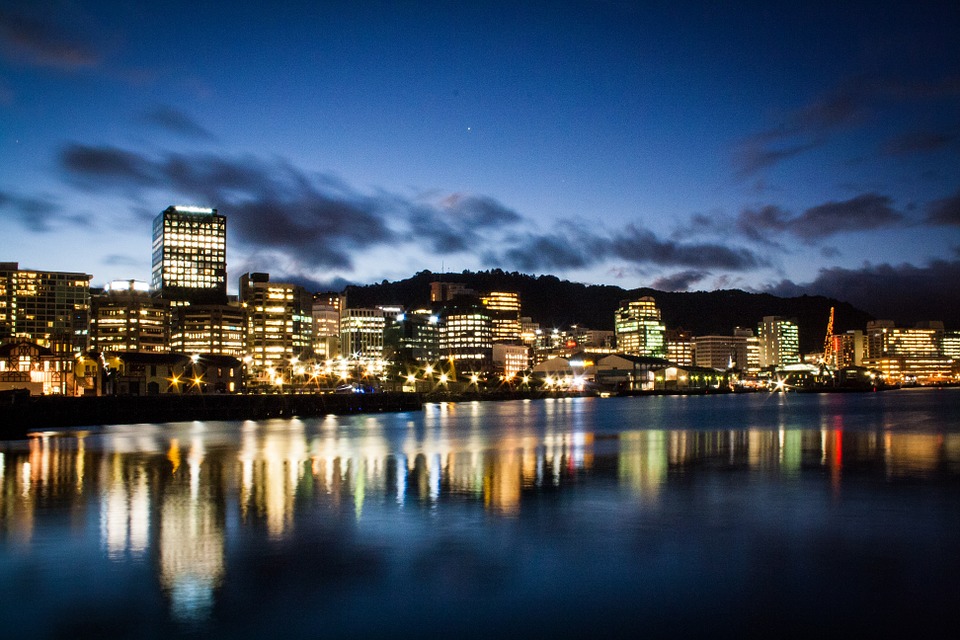 DAYS 17 & 18 – NAPIER
Napier's "thing" is Art Deco. It has a collection of gorgeous 1930s buildings, Art Deco festivals and vintage car tours. It's a four-hour drive northeast from Wellington, up State Highway 2, with a few interesting places to stop along the way. These include Greytown, which boasts New Zealand's most complete street of wooden Victorian buildings, and Norsewood, which boasts the southern hemisphere's only Scandinavian stave church. There are also plenty of wineries about.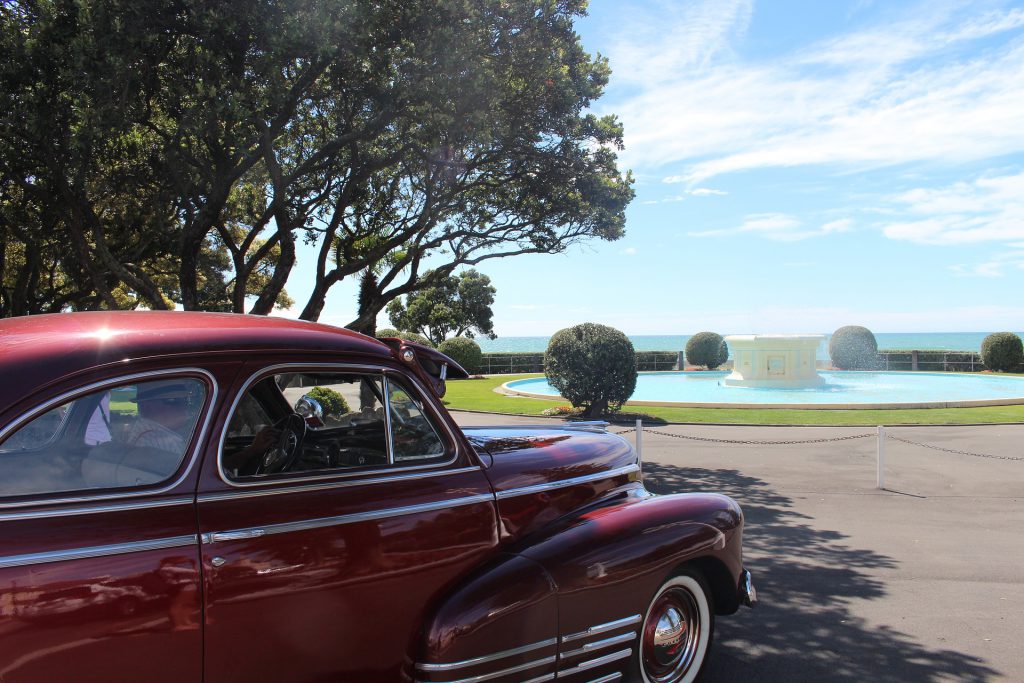 When you get to Napier, take a walk along Marine Parade. If you have children with you, visit the National Aquarium of New Zealand and Splash Planet, an awesomely fun waterpark. There's also a mouth-watering chocolate museum, which, of course, you don't have to be a child to visit! Head out to Cape Kidnappers for some sweet ocean views, or take a tour of New Zealand's oldest prison. Oh, and there are plenty of free camping spots in Napier, including right on the edge of the Pacific Ocean – it's the best place in the world to watch the sunrise!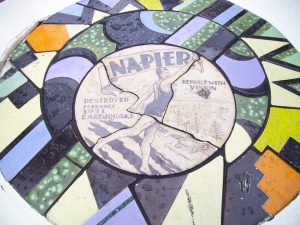 DAYS 19 & 20 – TAUPO
Well our three weeks travelling the North Island of New Zealand are almost over. It's time to drive back up to Auckland, but not without spending a night or two in Taupo. Like Rotorua, Taupo is a hotbed of volcanic activity. There are natural spa pools to relax in, and fumaroles and mud pools to marvel at. We recommend a walk around the aptly named Craters of the Moon.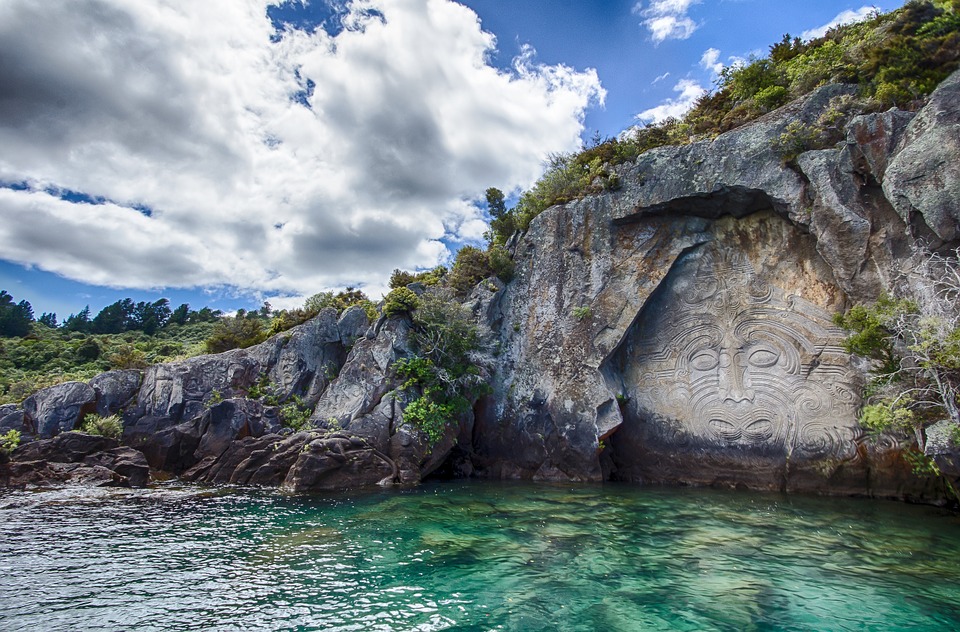 Definitely go for a cruise on Lake Taupo, with its marvellous backdrop of snow-capped mountains, and take a kayak to see the magnificent Māori rock carvings. Of course, there are many water-based activities to try around Taupo. If you haven't gone jet boating, don't leave New Zealand without doing so! Have a look at the heart-stoppingly powerful Huka Falls and take advantage of the free camping on the lake's edge. Then, on your way back to Auckland, stop in Putaruru and take a walk to the Blue Spring…

DAY 21 – AUCKLAND
Now's your last chance to see the bits of Auckland you missed before returning your New Zealand campervan rental. We recommend visiting Howick Historical Village, the Auckland Domain and Cornwall Park. If you're looking for somewhere to visit near the airport, check out the Otuataua Stonefields. We hope you found our three-week North Island itinerary inspiring. Next, check out our three-week South Island itinerary.