This two-week trip begins and ends in Auckland. If you wish to immerse yourself in New Zealand's history, visiting many museums and heritage sites along the way, this is the trip for you.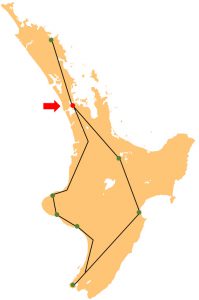 DAY 1 – AUCKLAND
The first place of historical significance we recommend visiting is the Otuataua Stonefields Historic Reserve. Not only is it beautiful and of great importance to the history of New Zealand, it's just up the road from where you can pick up a campervan rental in Auckland. Of course, this means you could also make the Otuataua Stonefields the last place you visit on this trip. Either way, you'll discover a pleasant and enlightening walk. Overlooking the Manukau Harbour, the stonefields contain the remains of some of the oldest Maori structures in the country, as well as drystone walls built by nineteenth-century English settlers.

Naturally, if you're keen to learn about the history of New Zealand and Auckland in particular, head to the Auckland War Memorial Museum. It's housed in a grand building in the Auckland Domain, which you should also explore – especially the Wintergardens. There's a nice – if expensive – café next to the Wintergardens, but if you want to get lunch somewhere historical in Auckland, head out to Devonport. Auckland's most charming suburb, Devonport features Victorian villas by the sea and old military bunkers. Although it's full of excellent cafés, a picnic at the North Head Historic Reserve comes well recommended.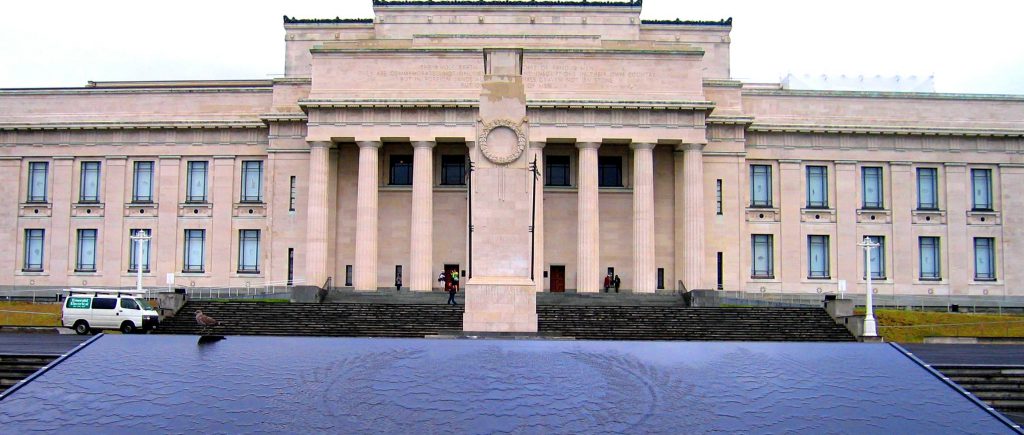 Another great place to savour a both meal and a piece of Auckland's history is the Riverhead Tavern near Kumeu. It's the oldest riverside tavern in New Zealand, in a gorgeous location with historically interesting reading material and pretty good food. Parnell village, too, is steeped in good food and old-world charm. There's simply too much to do, but don't worry – this trip will return to Auckland twice more! There are no free camping spots in Auckland, so make sure you book yourself into somewhere, perhaps on the way up to our next destination – using this camping map will help.
DAY 2 – THE BAY OF ISLANDS
They say the Bay of Islands is the birthplace of New Zealand. It's where the Treaty of Waitangi was signed in any case, and it's dripping with history. It's a three-hour drive north of Auckland. There aren't many free camping spots around – one of the few (for self-contained vehicles only) is the car park of the Hundertwasser Toilets in Kawakawa – so be prepared. In summer, book ahead. This trip allows for two days in the Bay of Islands, and we'll be starting with Kerikeri.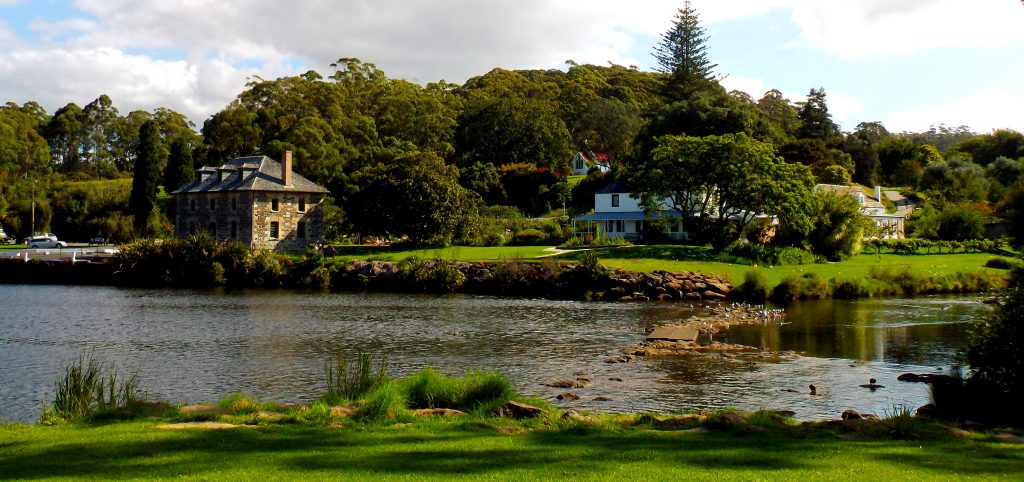 The heart of Kerikeri is the Mission Station, an idyllic area on the banks of a river that's home to two of New Zealand's oldest standing European buildings. You can take a tour of Kemp House and its very English flower garden, and buy a souvenir or two at the Stone Store. Just across the river from the Mission Station is Rewa's Village, a replica pre-European Maori fishing village, and a short drive out of Kerikeri you can visit Edmonds Ruins, the stone ruins of a Victorian farmhouse – a rare sight in New Zealand.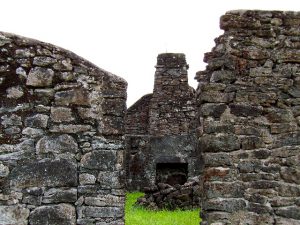 Of course, you mustn't travel to the Bay of Islands without visiting the Waitangi Treaty Grounds. Go on the guided tour, visit the museum and even take in a show – a concert featuring traditional Maori dancing and food. A Treaty Grounds Day Pass costs $40 for international tourists, but only $20 for New Zealand residents. It's not much to experience what is arguably the most important historical site in the whole country.
DAY 3 – THE BAY OF ISLANDS
Now you must visit Russell, the oldest European settlement in New Zealand. It used to be known as the 'hellhole of the Pacific' – a seething port of traders, whalers, smugglers, escaped Australian convicts, drinkers, gamblers and whores – the missionaries certainly didn't approve! Today, its historic buildings give it a rather charming feel. Visit the museum, Pompallier Mission and the oldest church in New Zealand – complete with musket ball holes! Top off your trip with a cruise, just because it's the Bay of Islands and you have to.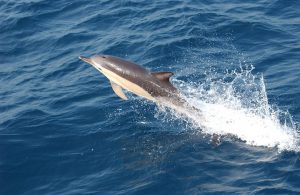 (The Bay of Islands is the warmest place you'll find to swim with dolphins in New Zealand, by the way.) On your way back down to Auckland, you could take a detour to the Matakohe Kauri Museum, which offers a fascinating insight into the lives of the Victorian pioneers in Northland.
DAY 4 – AUCKLAND
As you pass through Auckland on your way down to New Plymouth, the next stage on our historical tour of the North Island, make sure you visit Howick Historical Village. This is one of the best historic villages in the country and you'll need a good few hours to appreciate it. The third Sunday of every month (except December) is a live day, which means there are people wandering around the village in period costume and using some of the machinery. If the timing of your trip happens to coincide with this then lucky you!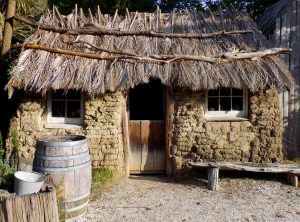 It's a long drive from Auckland down to New Plymouth – five hours – so it's good if you can break it up. There are plenty of places to stop along the way, but if you want to keep with the historical theme, a great place to stop is Alexandra Redoubt in Pirongia. It's a relic of the New Zealand Wars, a site of fantastically preserved earthworks: defences built by frontier settlers. As you make your way down to New Plymouth, you'll also want to stop to have a look at the Three Sisters and the Elephant, interesting rock formations being slowly worn away by the sea. If the tide is low enough, you can take a walk to some caves that have old Maori rock carvings in them.
DAY 5 – NEW PLYMOUTH
The only free camping spot in New Plymouth itself is Kawaroa Park, but there are plenty of others in the nearby Egmont National Park. The first thing you should do is head to the information centre, which is also a museum, Puke Ariki. New Plymouth was founded in 1841 by settlers from 'old' Plymouth in England and has had quite a turbulent history. A tiny piece of that history lies preserved in Puke Ariki's shadow: Richmond Cottage. It's only open on weekends and public holidays from 11am to 3.30pm, but if you happen to be in New Plymouth at the right time, it's well worth a nosy.
Just outside New Plymouth is a relic of a more recent age, but no less exciting, especially for lovers of antique furniture: Tupare. This is a beautifully landscaped 'old English-style' garden with a posh 1930s house that's open for viewing. It was built in the style of the Arts and Crafts movement and even has an old gardener's cottage. We highly recommend a visit – it's free.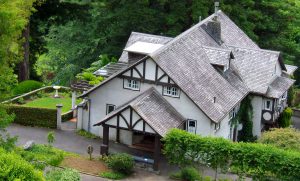 A little further out of New Plymouth, past the Shakespearean-flavoured town of Stratford, lies the Taranaki Pioneer Village. Although not quite as well as done as the Howick Historical Village, this charming collection of authentic buildings, dating from 1850 – 1950, gives you a real feel for the hardy New Zealand pioneer life. Unlike Howick, it has some rather friendly sheep and chickens, and there's even a miniature train you can ride!
DAY 6 – HAWERA
Do not leave the Taranaki Region without visiting Nigel Ogle's Tawhiti Museum. On the outskirts of Hawera, an hour's drive south of New Plymouth, this private museum is possibly the best in the entire country. It's certainly the quirkiest, and shows a real passion for the history of Taranaki. One could easily spend a whole day there. The café is a work of art in itself. The whole museum is filled with models – both life-size and miniature – and lovingly brings characters from its local history to life.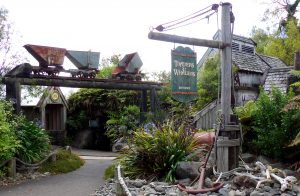 From Hawera, it's about an hour's drive to Whanganui. A cheap campground on the way that comes well-recommended is Waverly Beach.
DAY 7 – WHANGANUI
Whanganui – not Wanganui – means 'big mouth', referring to the river upon which the city sits. Though you'll be wanting to get down to Wellington, another two to three hour's drive, there is one pretty fun historical experience to be had in Whanganui: New Zealand's only remaining coal-powered paddle steamer ride! There's also a museum in Whanganui, but if you get to Wellington early, you've got a good chance of bagging a spot at the capital city's only free camping car park: Evans Bay Marina.
DAY 8 – WELLINGTON
If you do nothing else historical in Wellington, visit Te Papa, the national museum of New Zealand. It is excellent. You could also catch a ride on one of Wellington's famous cable cars, which have been a feature of the city for over a hundred years. As for historic buildings, we recommend visiting Old St. Paul's. This beautiful colonial cathedral was built in the 1860s, in the style of the Gothic Revival, and has one quite striking point of difference: it's made of wood.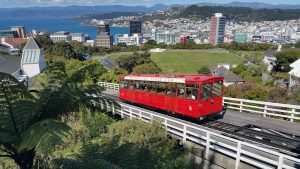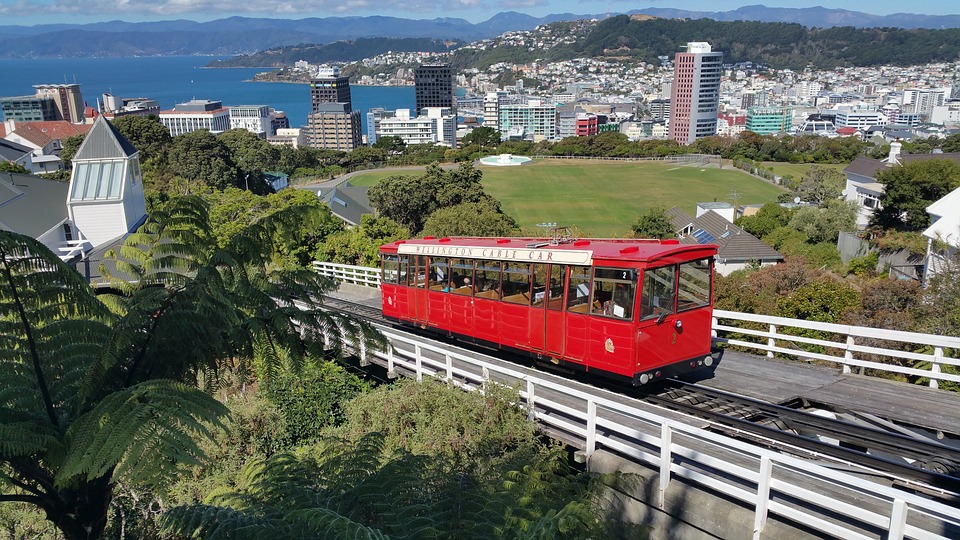 Other interesting old buildings you could visit include the 1888 birthplace of New Zealand's most famous writer, Katherine Mansfield, and Wellington's oldest identified building, Nairn Street Cottage. Next to the Beehive, New Zealand's architecturally controversial Parliament building, the Old Government Buildings has a mildly fascinating story to tell. It's one of the grandest wooden buildings in the world, built to look like an Italian palace of stone.
DAY 9 – WELLINGTON
Being New Zealand's capital city, there's no shortage of things to do in Wellington, but for more historical treats head out into the surrounding countryside. On the Pencarrow Coast you'll find New Zealand's first lighthouse, and in Petone you'll find a settlers museum and an old police station. An hour out of Wellington, in the Wairarapa region, is the pretty settlement of Greytown, which is home to New Zealand's most complete street of wooden Victorian buildings. Rather conveniently, this on the way up to our next destination.
DAY 10 – NAPIER
Driving up to Napier from Wellington takes about four-and-a-quarter hours. Aside from Greytown, good stops on the way up are the Scandinavian settlements of Dannevirke and Norsewood. Embark upon Norsewood's historical Troll Stroll, visit the Scandinavian Pioneer Cottage Museum, and step into Johanna's World, which contains a Norwegian log cottage, the Southern Hemisphere's only stavkirke (stave church) and some Troll Caves.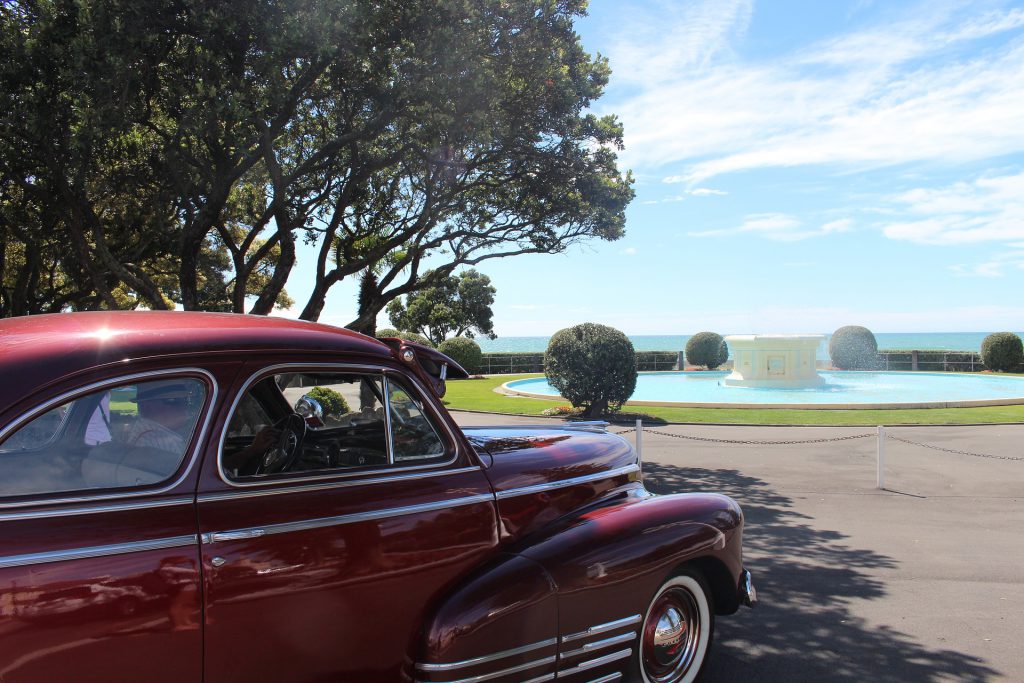 Napier itself is the Art Deco capital of New Zealand, featuring marvellous examples of 1930s architecture. You can tour it on your own, with a guide, or even in a vintage car! And if you like dressing up Gatsby-style, there's an Art Deco festival every February.
DAY 11 – NAPIER
Napier isn't just about 1930s history, although we recommend going to the Hawkes Bay MTG to see the excellent exhibition on Napier's 1931 earthquake. You can also tour New Zealand's oldest prison – built in 1862 – and visit one of New Zealand's most important archaeological sites, Otatara Pa. There's no shortage of free overnight campervan parking around Napier, so take advantage of this before heading up to Rotorua, where there isn't any!
DAY 12 – ROTORUA
A three-hour drive from Napier, Rotorua is a city absolutely bubbling with fascinating history. (See what we did there? Bubbling – because Rotorua's full of geothermal features such as hot pools, mud pools and geysers!) A New Zealand tourism hotspot since Victorian times, Rotorua suffered through a disastrous volcanic eruption in 1886. Rotorua Museum has an amazing exhibition about it, and you should also visit the Buried Village, New Zealand's equivalent of Pompeii!

To learn about Maori history in Rotorua, visit Whakarewarewa, a living Maori village. If you didn't get enough Art Deco decadence in Napier, visit the Blue Baths. Even walking around the city centre is a historically informative experience.
DAY 13 – ROTORUA
You'll probably want to spend more than one day in Rotorua, but if you find yourself with extra time you could make your way back to Auckland via the historic goldmining town of Waihi. It has a vintage railway and a rather striking ruined pumphouse.
DAY 14 – AUCKLAND
And we're back. That was our magical history tour of New Zealand's North Island. See: New Zealand may not have much history, but it does have some!