This trip begins and ends in Auckland. It is a three-day/two-night trip that has the potential to be quite inexpensive, especially if you hire a campervan cheaply. (You could also buy a secondhand campervan if you plan on doing a lot of road tripping in the future!) As always, you should use the Rankers camping map for a smoother trip.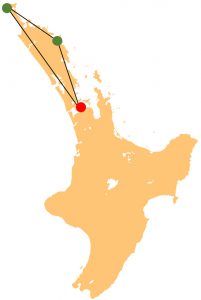 DAY 1 – AUCKLAND TO RUSSELL
It takes nearly four hours to drive up to Russell from Auckland, so you'll want to start out bright and early. Good places to stop along the way are Uretiti Beach, Whangarei Falls and the Kawiti Glow Worm Caves – and don't forget the magnificent Hundertwasser Toilets in Kawakawa! There are no free camping spots in Russell, so make sure you book yourself into a campground. (Unless you want to try your luck in the Hunderwasser car park.)
Back in the early 1800s, Russell was known as 'the hellhole of the Pacific' – New Zealand's first European settlement. Today, it's closer to paradise; a charming seaside town filled with historic buildings and great restaurants. From Russell, you can cruise around the beautiful Bay of Islands and swim with dolphins. We recommend visiting the museum and Pompallier Mission House, as well as Long Beach.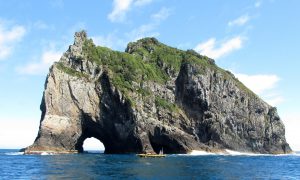 DAY 2 – RUSSELL TO CAPE REINGA
Cape Reinga is the northernmost tip of New Zealand, where the Tasman Sea meets the Pacific Ocean, overseen by a striking lighthouse. It takes nearly four hours to drive there from Russell, but we recommend stopping in the picturesque town of Kerikeri. You might want to stock up on food (and water) here too – there aren't many shops around Cape Reinga.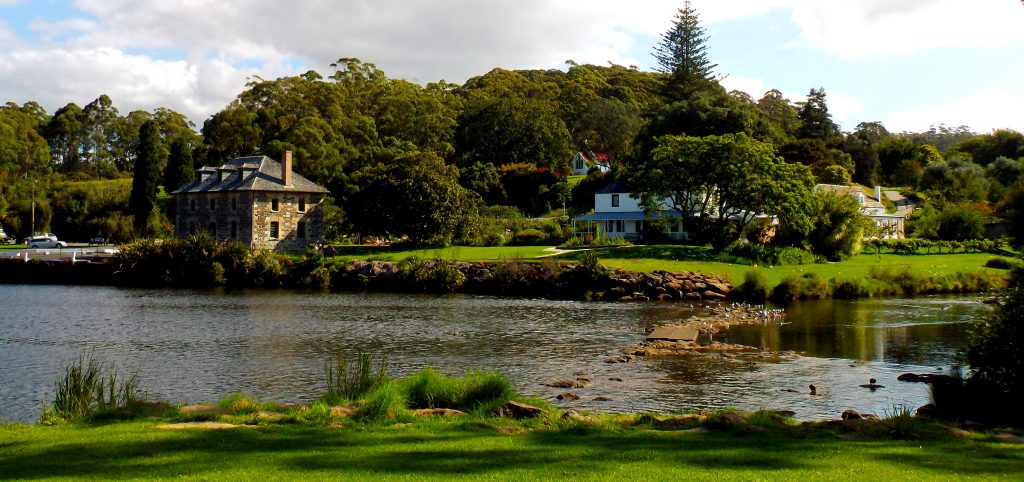 Once you've seen Cape Reinga, a good place to camp is Tapotupotu Camping Ground, New Zealand's northernmost campsite. It's basic, but really cheap and right on a beach.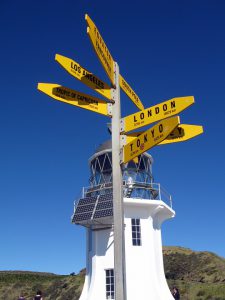 DAY 3 – CAPE REINGA TO AUCKLAND
Of course, no trip to Cape Reinga is complete without setting foot on Ninety Mile Beach. Whatever you do, though, don't try to drive your campervan on it!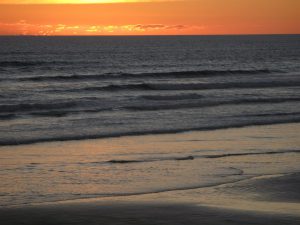 The return leg of the trip is the longest – it takes nearly six hours to drive back down to Auckland. We recommend a route that takes you through Waipoua Forest. Here, you can embark upon a short, easy walk to see New Zealand's largest kauri tree, Tane Mahuta, the Lord of the Forest. Approximately 2000 years old and 50 metres tall, it's sure to fill you with awe. If you've got time on the way down, you could also pay a visit to Matakohe's award-winning Kauri Museum.