This three-week trip begins and ends in Auckland. If you're a foodie, you're in for a treat, or rather many treats, as you eat your way around the North Island of New Zealand, sampling divine regional produce and dining at exquisite restaurants. Everyone knows the best way to experience a country is by indulging in its food, so let's get started!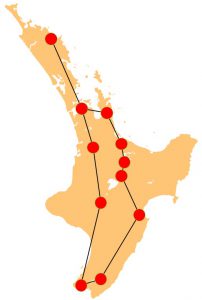 DAY 1 – AUCKLAND
The first thing you should do after picking up your campervan hire in Auckland is nip to a supermarket. There are plenty near the airport. Buy some basic breakfast foods, muesli bars, bottles of water and cleaning supplies, before heading into the city centre in search of an interesting eatery.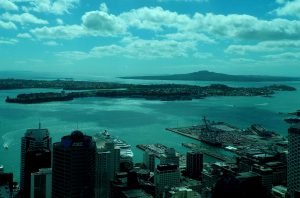 We recommend booking a table at Orbit, the revolving restaurant at the top of the Sky Tower. It's expensive, but a visit to the observation decks is included, and the food is orgasmic. There's no better way to get your bearings in Auckland than to see it from the top of the Southern Hemisphere's tallest building. Furthermore, the restaurant aims to be a showcase for New Zealand cuisine, continually sourcing the best local produce.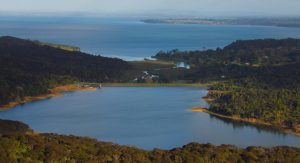 After watching the sunset over the harbour, drive west and spend the night in the Arataki Visitor Centre car park. It's peaceful, has great views, and you'll be well-placed to start your adventure the next morning. (Like the restaurant, you should probably book this campsite before your trip begins.)
DAY 2 – KUMEU
Have breakfast in your campervan, overlooking the Waitakere Ranges, then head into the Arataki Visitor Centre to learn a bit about Auckland's history, the bush and New Zealand wildlife in general. Take this opportunity to embark upon a morning bush walk – the visitor centre staff will be happy to help you decide which path to take. (This is what you needed the muesli bars and bottles of water for.)
For lunch, drive into Kumeu, West Auckland's wine country. Of course, there are many wineries to choose from. We recommend Soljans, but if you'd prefer somewhere less fancy, check out Carriages, a café made to look like an old train station. (If you do go to Soljans, book a tasting with a cheese platter.) For the rest of the afternoon, you could hang out at one of West Auckland's wonderful black sand beaches, such as the wild Piha, the mysteriously beautiful Bethells, or Muriwai, which is home to a colony of gannets.

If the beach leaves you with a yearning for ice-cream, seek out Phil Greig Strawberry Gardens – they make it fresh and, in the right season, you can even pick your own strawberries. For dinner, make a booking at The Riverhead, New Zealand's oldest riverside tavern. Aside from being a historically interesting building with a nice view, the food is made with fresh, locally sourced ingredients. Spend the night at Parakai Springs Aquatic Park & Motor Camp. (It would be good if you could download the Camping NZ app for your trip – it's the absolute best for finding campsites.)
DAY 3 – KERIKERI
It's time to drive up to Kerikeri, a picturesque town in the Bay of Islands, surrounded by orchards. You'll get there about lunchtime. (If you need to stretch your legs on the way, you could stop at the Whangarei Quarry Gardens.) Have lunch at the Honey House Café in the idyllic Kerikeri Basin, an area of historic buildings down by a river. They'll give you a picnic blanket if you want to eat on the riverbank, or you can sip tea on their old-timey veranda.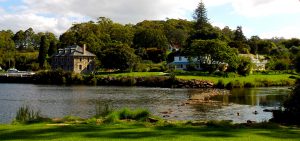 Speaking of honey, make sure you visit the Bay of Islands Honey Shop, where you can see New Zealand's biggest beehive at work! As well as vineyards and olive groves, Kerikeri is home to a number of blueberry orchards. We recommend getting a fresh blueberry ice-cream at Blue River, perhaps following a visit to Rainbow Falls. Have dinner at Food at Wharepuke – it's not known as the best restaurant in Kerikeri for nothing. As for where to camp, book a spot on Aroha Island – it's an eco-sanctuary, so after dark you can look for New Zealand's elusive national bird, the kiwi.
DAY 4 – KERIKERI
The delights of Kerikeri deserve more than one day. If you can, time your visit to coincide with the farmers' market, as it's one of the best in the country. Sample local fruit, olive oil, bread and cheese, and don't miss the craft stalls! Take your purchases for a picnic at Charlies Rock or in the beautiful Puketi Forest, where you can walk amongst the amazingly tall kauri trees.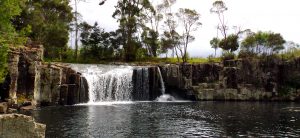 DAY 5 – RUSSELL
An hour's drive from Kerikeri, the charming historic town of Russell is a haven for seafood. Stroll along the Strand and relax at a restaurant by the sea, perhaps The Gables, the oldest operating restaurant in New Zealand. You can go on a fishing tour, if that sort of thing interests you, or a swimming-with-dolphins tour, or just a regular Bay of Islands cruise. There's a Victorian printery to visit, as well as a church pockmarked with musket ball holes, or you can simply go to the beach. Camping in Russell is limited and not cheap – the nearest free camping spot is in Kawakawa, so use the Camping NZ app to find the best spot for you.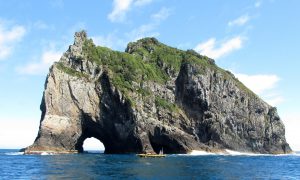 DAY 6 – AUCKLAND
On your drive back down to Auckland, we recommend stretching your legs in Waipu, as it's an interesting little town. You should be in Auckland in time for lunch, so get yourself to the Viaduct Harbour. There, you'll find a myriad of bars and restaurants, as well as a fish market. After eating, go for a walk around the Wynyard Quarter and along the seafront. You might like to check out Euro, the restaurant of famous Kiwi chef Simon Gault.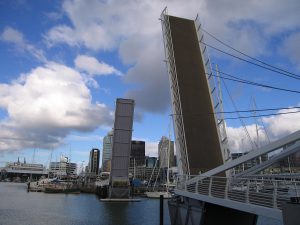 Another great area for restaurants is along Parnell Road. Parnell is Auckland's oldest suburb. It has a French market, a chocolate boutique and a gorgeous section of restored Victorian buildings, which looks especially magical at night. Of course, this is all very posh. If you fancy getting down and dirty with the locals, hit up a bar – The Occidental on Vulcan Lane's cool – then find The White Lady, a burger van with the awesomest burgers you will ever taste. (Especially if you're drunk.)
DAY 7 – WAIHEKE
Waiheke is an island off the coast of Auckland famous for its vineyards. You can get yourself and your campervan there on a Sealink ferry. Book a morning voyage and have lunch at one of the island's many wineries. Spend the afternoon strolling around Connell's Bay Sculpture Park, before having dinner at yet another winery! Retire to Poukaraka Flats Camping Ground – it's the island's only campsite, but it's a nice one.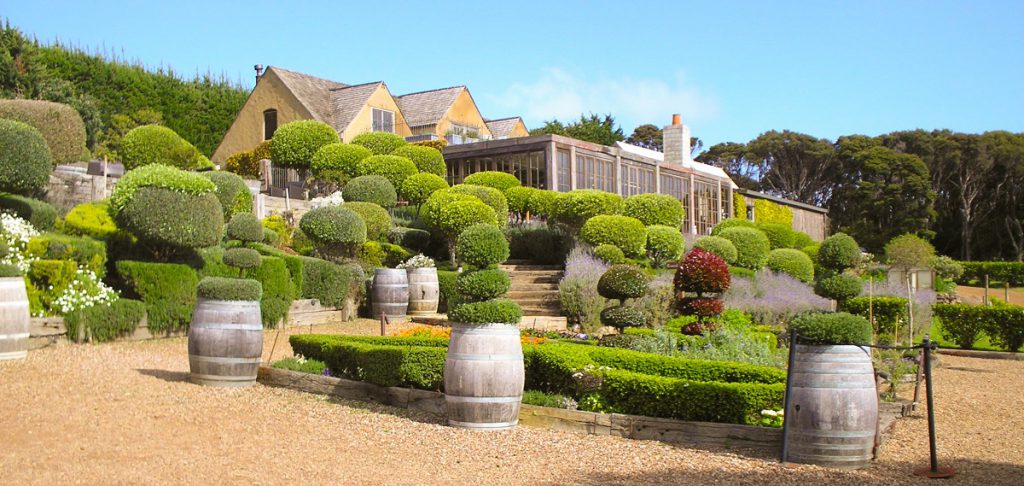 DAY 8 – WAIHEKE
We recommend a lazy day exploring the island before getting the ferry back to Auckland. There are plenty of walking tracks to enjoy, as well as art galleries, horse riding and a host of other activities. And make sure you take advantage of the fabulous fresh seafood while you're there! Once back on the mainland, drive an hour southeast towards Miranda, where there's a great free camping spot called Ray's Rest Camping Reserve. Miranda is best known for its hot pools, but it's a prime spot for birdwatching too.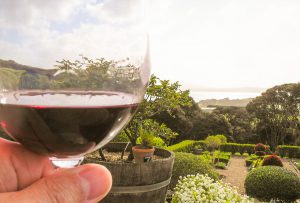 DAY 9 – THE COROMANDEL
If you want fresh scallops, oysters and mussels, head up the Coromandel Peninsula. From Miranda, it's a short drive to Thames, where we recommend looking around the Rapaura Watergardens. Continue driving north and stop for lunch at the Coromandel Oyster Company. Their food is simple, but therein lies its brilliance. Spend the afternoon walking in the bush or relaxing at the beach, before heading to Whitianga for dinner. (It might be worth noting that Whitianga has a scallop festival every September.) You don't need to worry about finding somewhere to camp in this area – it has an abundance of free spots for campervans!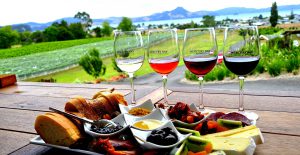 DAY 10 – THE COROMANDEL
On your second day up the Coromandel, you should visit Cathedral Cove, both the beach and the macadamia orchard. The beach at Cathedral Cove is one of the most stunning in the world, and the macadamia orchard is open for tours. Of course, it has a gift shop full of nutty oils, butters and chocolates!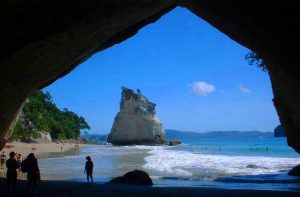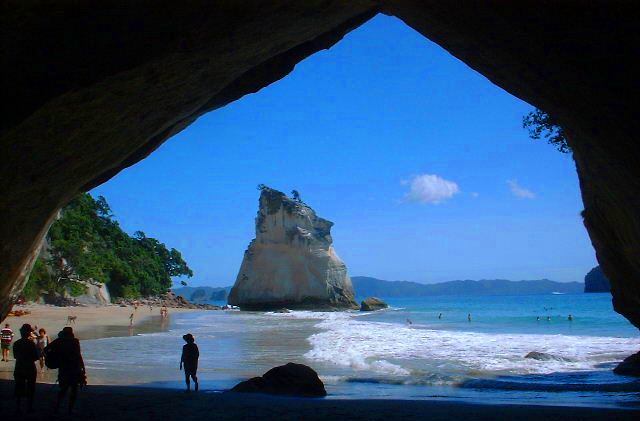 DAY 11 – TAURANGA
The Bay of Plenty is plentiful in kiwifruit, avocadoes and fresh fish – so many companies offer fishing tours! You may find it strange, therefore, that we're recommending a glowworm kayaking tour. Waimarino offers an enchanting evening paddle across a beautiful lake teeming with birdlife, into a magical glowworm dell. We're recommending it as part of this food-themed trip because it includes a lakeside picnic of local wines and cheeses. The wines come from Mills Reef, which has a wonderfully situated restaurant just outside of Tauranga. Like the Coromandel, the Tauranga area has an abundance of free camping spots.

DAY 12 – ROTORUA
An hour's drive south of Tauranga, the bubbling city of Rotorua offers not only a taste of adventure, but of traditional Māori cuisine. The camping opportunities aren't as abundant here, so have something sorted before you arrive. We recommend Cosy Cottage Thermal Holiday Park – it's expensive, but has natural hot pools you can use and even a place you can cook your own hāngi! A hāngi is a traditional Māori pit-roasted meal, and it's why we've come to Rotorua in the first place. To see how it's done properly, get yourself to Whakarewarewa, a living Māori village where you can see a cultural show, walk around some amazing geothermal features such as hot pools, mud pools and geysers, and indulge in a succulent feast. They even have corn-on-the-cob cooked in one of the volcanic pools!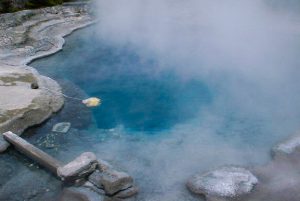 DAY 13 – ROTORUA
You need more than one day to take in the geothermal wonders of Rotorua, and don't forget all the adventurous activities on offer too! We recommend getting a gondola to the top of Mt Ngongotaha, where you can try luging, extreme swinging and even wine tasting. Whether you seek thrills or award-winning food, this place has you covered. You could also check out Eat Streat, a street of fashionable eateries on the heart of the city. It still has some way to go, but Rotorua is an up-and-coming foodie destination.

DAY 14 – TAUPŌ
Taupō is not a long drive from Rotorua, but there are plenty of geothermal attractions along the way, such as Wai-O-Tapu and the Craters of the Moon. Being a major tourist town, Taupō is teeming with attractive restaurants. You could stay the night at DeBretts Spa Resort, which, as well as being a good campground with a hot pool complex, is next-door to a restaurant with outstanding food, Bistro Lago. If you would prefer to camp somewhere free, there are a few good spots on the eastern shore of Lake Taupō.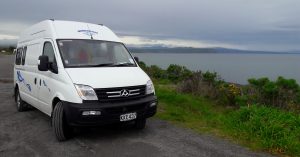 DAY 15 – NAPIER
Two hours southeast of Taupō, Napier is an Art Deco paradise. The east coast city was destroyed by an earthquake in the 1930s and rebuilt with flair. Today, it takes full advantage of the glamour that entails. There are many wonderful restaurants to choose from, but the main culinary attraction of Napier is its multitude of nearby wineries. One of the best is Elephant Hill, which has food to die for.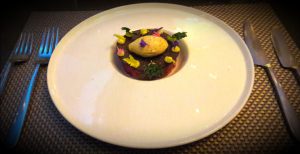 Happily for campervanners, Elephant Hill is right next-door to an excellent free campsite, so take advantage of it! Napier also has rather good dump stations – we recommend the one on Marine Parade, at the end of Ellison Street. Speaking of Marine Parade, a walk along it is a must-do for all Napier visitors. Afterwards, take your time exploring the city's delightful shops, or dress up and take a tour in a vintage car.
DAY 16 – NAPIER
As well as wineries galore, Napier has a chocolate museum with a chocolate café and, of course, a chocolate shop. It's fast becoming a premier destination for artisan foods. If you're there on a weekend, check out one of the farmers' markets.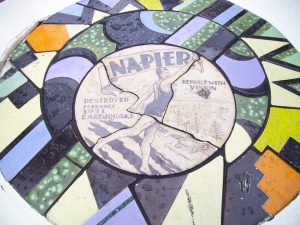 DAY 17 – WAIRARAPA
The Wairarapa Region has yet more wineries for you to conquer, but that's not all. Driving from Napier, you should get to Masterton, the major town of the region, before lunchtime. We recommend visiting the Kingsmeade Artisan Cheese Shop and stocking up for a picnic in Queen Elizabeth Park. Next, drive to Greytown, a charming, Victorian-style village full of boutique shops and cafés – make sure you get some weird and wonderful chocolates from Schoc. Finally, drive to the vineyard-cradled village of Martinborough and take your pick of exquisite places to dine. The only campsite in Martinborough is expensive, but it's probably worth it not to have to do any driving after dinner!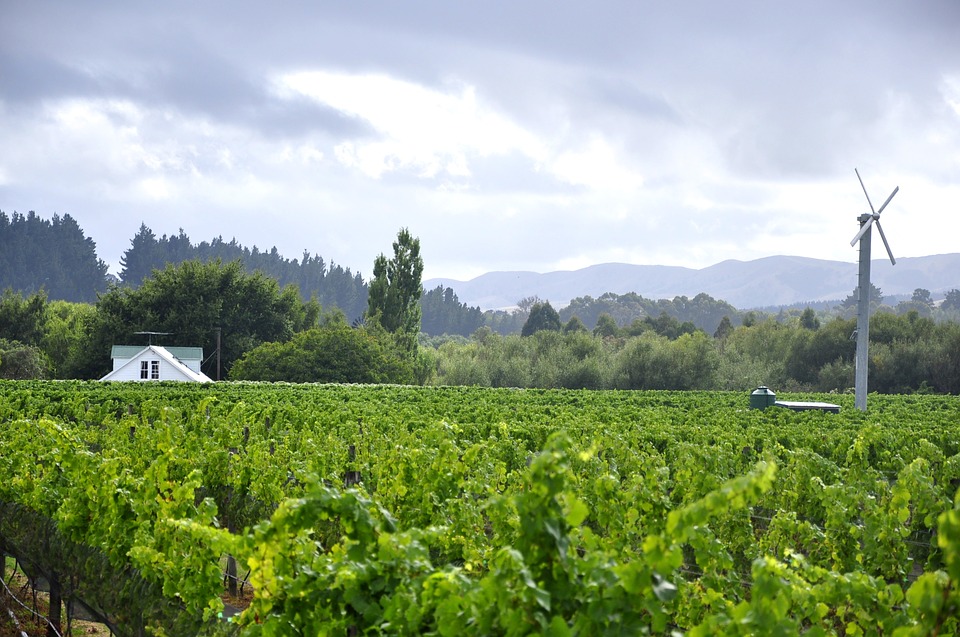 DAY 18 – WELLINGTON
New Zealand's capital city may be lacking in campgrounds, but it's certainly not lacking in fantastic restaurants. Sort your accommodation in advance so you can leap straight into the food! Wellington's supposed to have more restaurants per capita than New York, so there's plenty to choose from. If you want award-winning local seafood overlooking the harbour, try Whitebait; if you want something less fancy, but equally exciting, head to one of Wellington's markets; if you want to eat where the Lord of the Rings stars ate, seek out the Chocolate Fish Café. For the ultimate food tour, book a few hours with an Odyssey expert.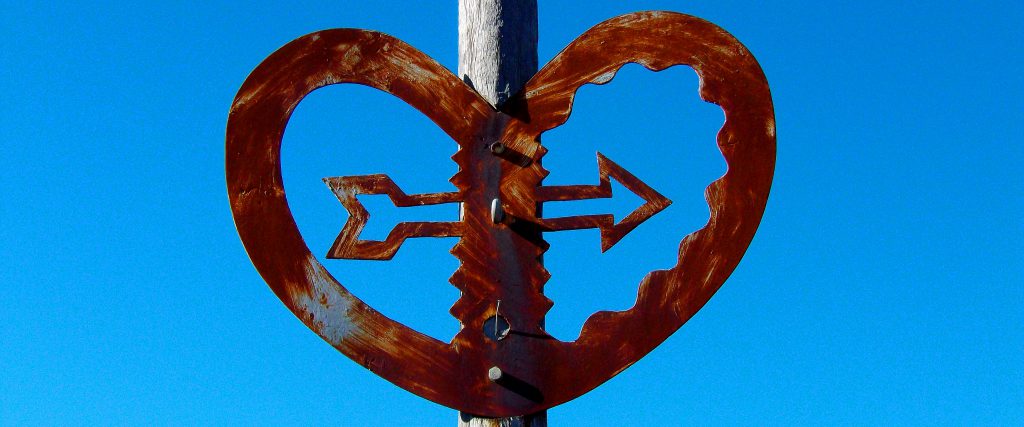 DAY 19 – THE CHATEAU TONGARIRO
It's time to start the long drive back up to Auckland, via Tongariro National Park and Hamilton. The Chateau Tongariro is one of the poshest hotels in New Zealand and has dining to match – this is definitely a restaurant for which you have to book! It's located in Whakapapa Village, nestled at the foot of Mt Ruapehu and overlooking Mounts Ngauruhoe and Tongariro, a grand 1920s building that harks back to a more glamourous time. As the drive from Wellington to Whakapapa is approximately four hours, we recommend stopping for a break in the somewhat less glamourous town of Bulls – they know how funny their name is and they've run with it. When you get to Whakapapa, you'll have time to explore the national park a little before dressing for dinner. Check out the excellent visitor centre to help you choose which walk to go on.

DAY 20 – HAMILTON
Hamilton lies at the heart of the Waikato Region, which is primarily dairy farming country – artisan cheeses abound! Make sure you drive to Hamilton via Putaruru, so you can visit the Over the Moon Dairy Company cheese factory. It has a special tasting room and even runs cheese making courses. Hamilton itself is home to a top-notch craft beer brewery, Good George. Their flagship pub is in an old church, so settle in for an afternoon tipple. Or, if you're the sort of person who prefers afternoon tea to afternoon beer, head to Zealong, New Zealand's only tea estate. For dinner, we recommend Hamilton's Victoria Street Bistro. Their award-winning food is nothing short of divine.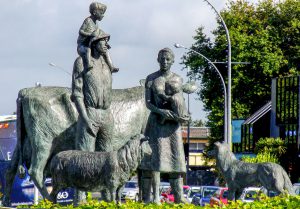 DAY 21 – AUCKLAND
On your way back to Auckland to return your campervan, stop in Pokeno for some bacon and a big ol' cone of ice-cream!