This four-week trip begins and ends in Christchurch. It's been designed to give you a taste of the best regional cuisine New Zealand's South Island has to offer. From world-class wines and artisan cheeses, to succulent fruits and mouth-watering seafood, this trip will excite your palate and leave you craving more. As always, if you hire a campervan in Christchurch, make sure you download the free Rankers camping map.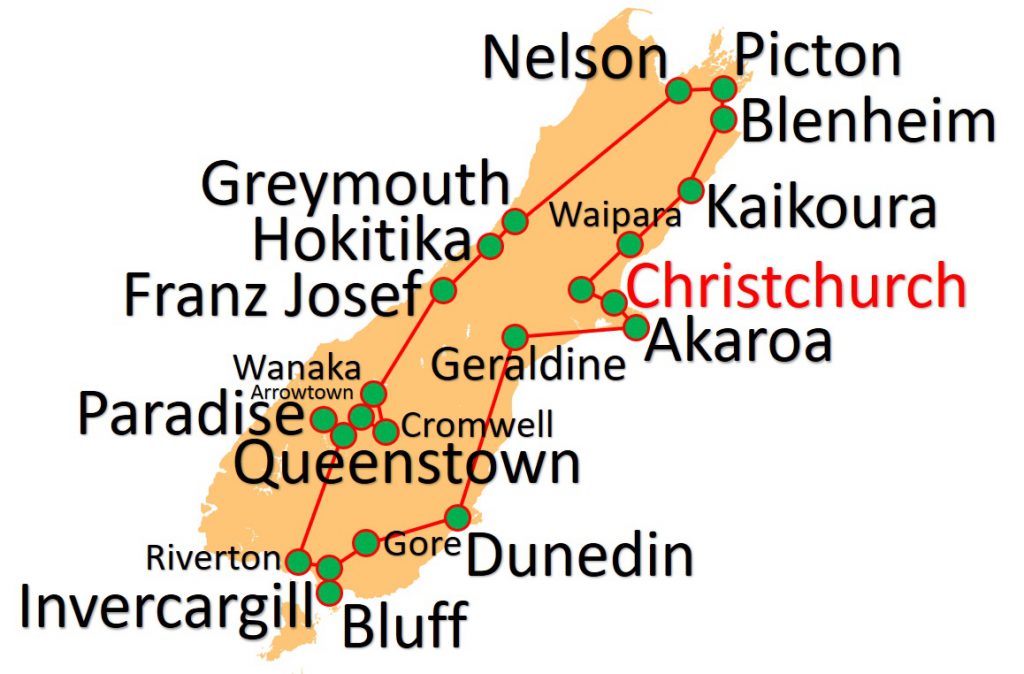 DAY 1 – CHRISTCHURCH
Christchurch has a myriad of interesting restaurants to get you started on your culinary odyssey. We recommend booking a table on the old-fashioned tram restaurant, thus combining a unique dining experience with a tour of the city.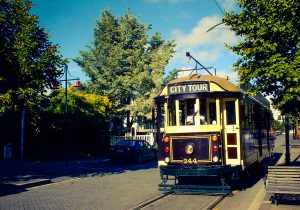 You're never far from a vineyard in Christchurch, and the farmers' markets are well worth checking out, selling everything from local cheeses and chestnuts, to black garlic and saffron! You can even go truffle hunting at Borchii Park.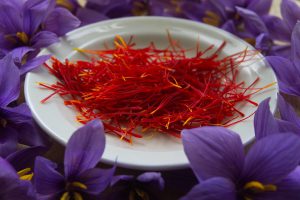 When you're done sampling the delights of Christchurch, you can camp for free in your self-contained campervan at Governors Bay or Lake Forsyth.
DAY 2 – AKAROA
Akaroa isn't far from Christchurch – just follow the road up Banks Peninsula. This charming colonial town was settled by French folk, so fine food isn't hard to find.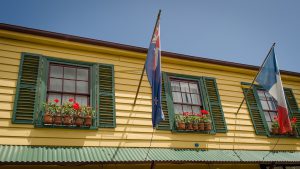 Stop by the French bakery as you explore the picturesque streets, then have lunch at a café overlooking the sea.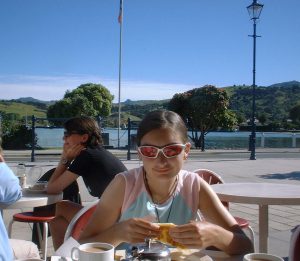 Spend the afternoon tasting the produce at Barry's Bay Cheese Factory, or take a class at the Akaroa Cooking School. Afterwards, you might find a free spot to camp in Jubilee Park.
DAY 3 – AKAROA
When you wake up in Akaroa, have breakfast at L'Escargot Rouge – croissants, pain au chocolat, brioche – they've got the lot!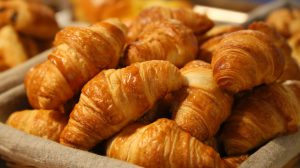 Spend the day walking along one of Akaroa's beautiful tracks, swimming with the world's smallest dolphins, or visiting an orchard or two. Banks Peninsula has olive groves, hazelnut orchards, vineyards, lavender farms and more. We recommend setting some time aside for the Giants House, a historic building with a weird and wonderful mosaic sculpture garden.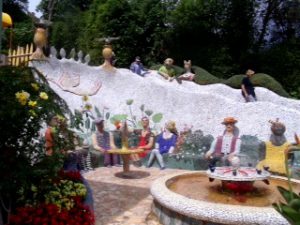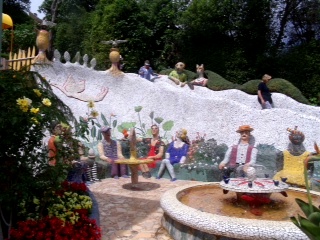 As it's now the third night of your scrumptious road trip, you might like to camp at a proper campground with all the facilities, such as Duvauchelle Holiday Park.
DAY 4 – GERALDINE
If you drive straight from Akaroa to the town of Geraldine, it'll take you about two-and-a-half hours, but we recommend going the long way, via the stunning Rakaia Gorge.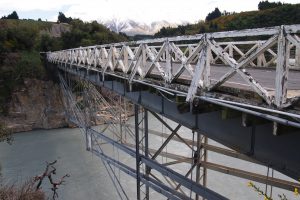 (If you're a Lord of the Rings fan, this route also takes you by Mount Sunday, the hill upon which Peter Jackson placed Edoras.) In Geraldine, you'll find Barker's, a shop in which you can sample a range of heavenly jams and cordials – and there's a cheese shop and factory right next to it!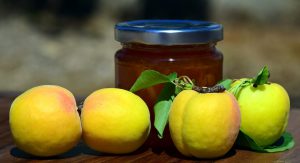 Geraldine is rightly proud of the food it produces; have dinner at The Brewery Café to enjoy some local craft beer. As for where to camp, we recommend continuing on to Timaru and spending the night by the sea for free in Caroline Bay Park.
DAY 5 – DUNEDIN
On your way down to Dunedin, make sure you stop in Oamaru. It has a delightful Victorian Precinct with a traditional bakery, handcrafted ice-cream and the world's most southerly whiskey distillery. Then, between Oamaru and Dunedin, get out of your campervan to marvel at the Moeraki Boulders.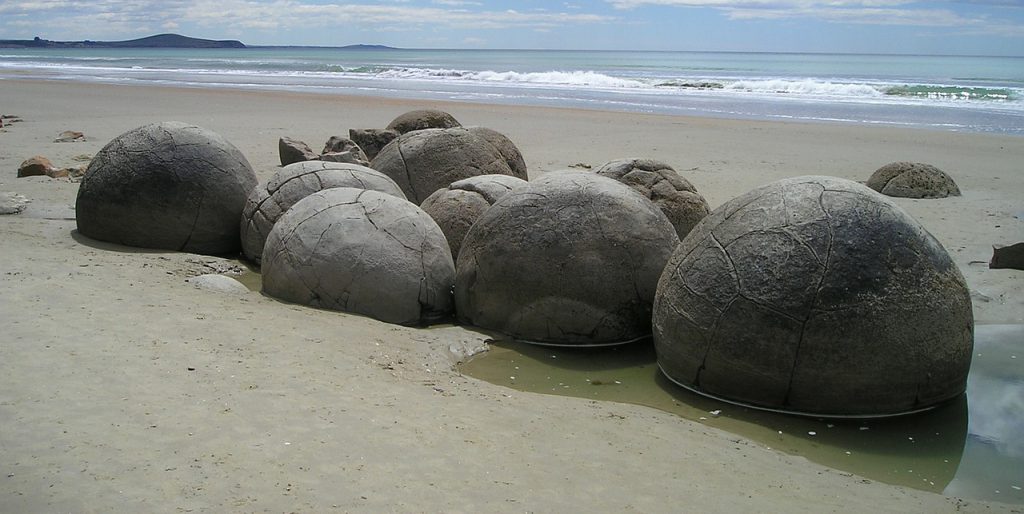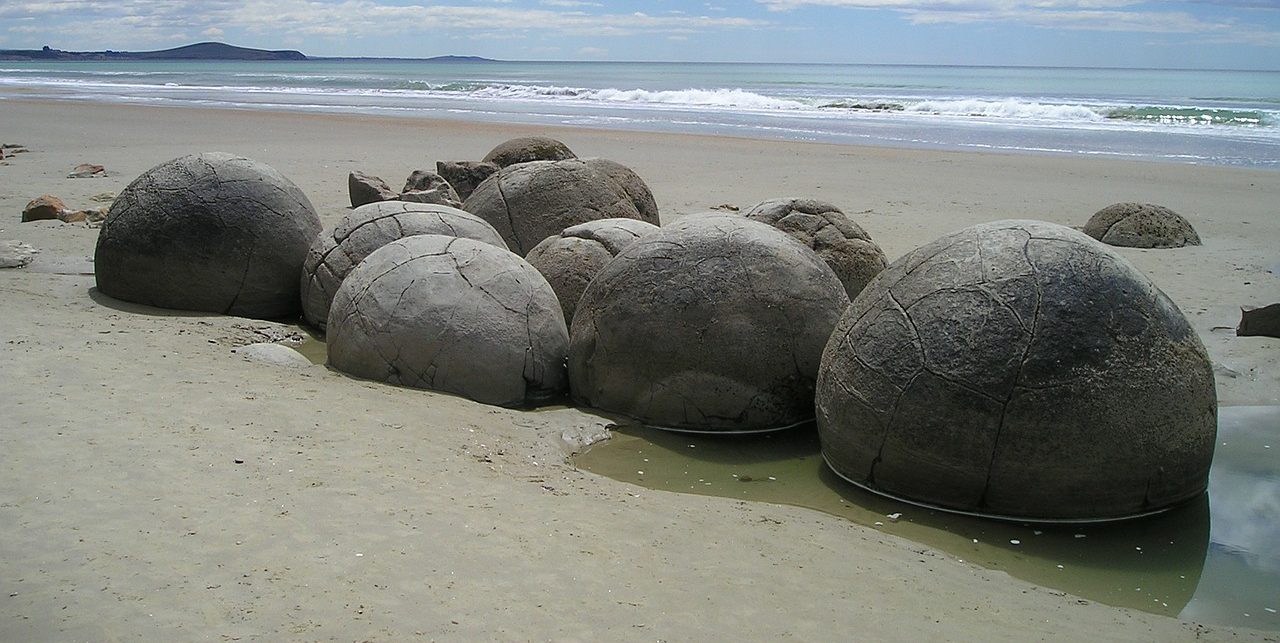 When you arrive in Dunedin, explore the Scottish-settled city on foot. You'll find no end of quirky bars and fabulous eateries!
Get yourself to the Warehouse Precinct and descend upon Ocho, a chocolate shop and café in which you can watch the chocolate being made from beans.
DAY 6 – DUNEDIN
If you're a beer-lover, treat yourself to a tour of either the Speight's or Emmerson's brewery. Both have on-site restaurants perfect for a spot of lunch. Keep an eye out for Dunedin's farmers' market too.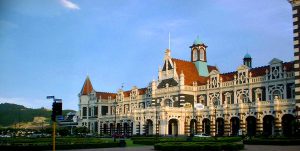 Visit the Botanic Garden and the grand, old railway station, and take a drive up the stunning Otago Peninsula.


Have dinner at the beautiful Glenfalloch Woodland Gardens. The restaurant is run by an award-winning chef who works with fresh, local produce.
DAY 7 – GORE
It's not the best name for a town included on a culinary itinerary, is it? Two hours southwest of Dunedin, Gore is our first stop in the Southland Region, famed for its delicacies of sheep cheese and muttonbirds. Gore itself is known as the Brown Trout Capital of the World, so it comes as no surprise that one of the town's most popular tourist activities is fishing.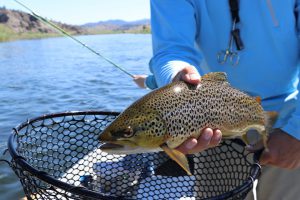 For a taste of Gore's food and drink history, head to the Hokonui Moonshine Museum – you can even buy a bottle or two in the gift shop!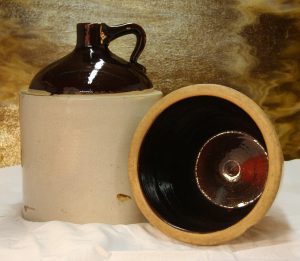 Camp for free at the Dunsdale Recreation Reserve – it's a bit more peaceful that the free campsite in town.
DAY 8 – INVERCARGILL
If you happen to arrive in Southland's capital on a Sunday morning, head to the farmers' market for a taste of its regional delicacies. If not, head to a local delicatessen. The city is surprisingly delightful to explore, with its Victorian architecture and impressive Queens Park.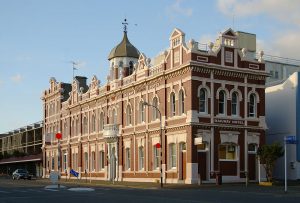 For lunch, visit the Blue River Dairy's Sheep Milk Café – they do awesome cheese and even sheep milk coffee!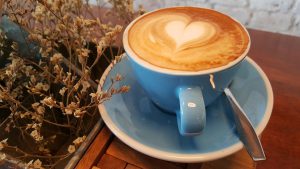 Tour the Invercargill Brewery and have afternoon tea at The Seriously Good Chocolate Company, before dining on the likes of local lamb, hare and wallaby at The Saucy Chef.
DAY 9 – BLUFF
Perched at the very bottom of the South Island, Bluff is synonymous with oysters. It has an oyster festival every May, but if you're not around for that, you can still indulge yourself in one of its many fresh seafood restaurants.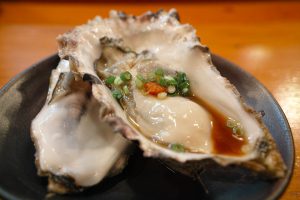 Bluff is one of the oldest European settlements in New Zealand, so it has plenty of history to discover, including a ship graveyard. There are also shark diving experiences to be found, as well as some stunning coastal walkways.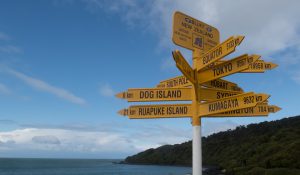 There's only one campground in Bluff, but it's close enough that you can drive back to Invercargill to sleep.
DAY 10 – RIVERTON
The frigid water of the Southland coast contains more than oysters. Half an hour east of Invercargill, the seaside settlement of Riverton is known as New Zealand's paua capital.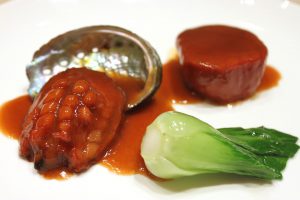 Though the flesh of the paua is a somewhat acquired taste, the shell is quite beautiful. If you're not lucky enough to find a paua shell washed up on the shore, you can buy one in town.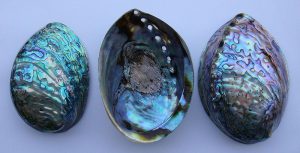 As for camping, there are plenty of decent free spots between Riverton and our next destination…
DAY 11 – QUEENSTOWN
The adventure tourism capital of New Zealand, Queenstown is situated at the edge of a breathtaking lake. You'll want to do more than merely sample the food here, but there are so many fantastic restaurants to choose from. The surrounding countryside also has its fair share of wineries. (Gibbston Valley, for example, is home to New Zealand's largest wine cave – and you can book a tour of it!)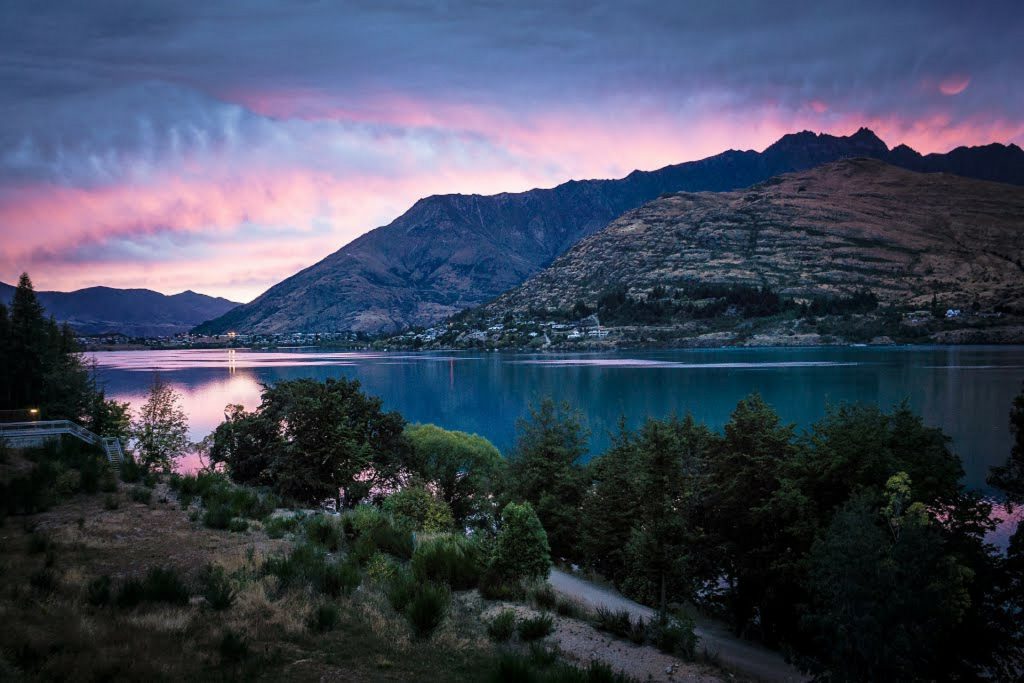 Sample some handmade fudge at the Remarkable Sweet Shop, a delightfully old-fashioned boutique in Frankton, and sample a whole lot more at the Remarkables Market! There's a street food "village" in Queenstown called Tiki Town, as well as one of the best burger places in the world.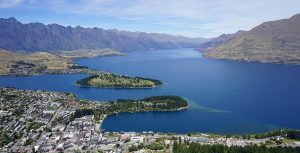 We recommend camping on the shore of Lake Wakatipu on the way up to Glenorchy. There are a few sandflies, but take some insect repellent because the views are worth it.
DAY 12 – GLENORCHY
Glenorchy is the home of – quite literally – Paradise, a place named for its Eden-like beauty.


After spending a day goggling at some of the best nature you'll ever see – and we recommend doing so from horseback – treat yourself to a divine dinner at Kinloch Lodge.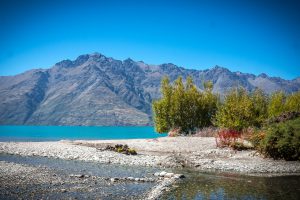 This lakeside restaurant aims to keep its menu locally relevant, whilst evoking the history of the area with its décor.
DAY 13 – ARROWTOWN
Just outside Queenstown, you'll find the gorgeous historic settlement of Arrowtown.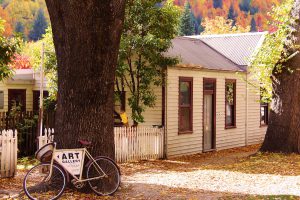 If you like boutique shops and cafes, you'll be in heaven.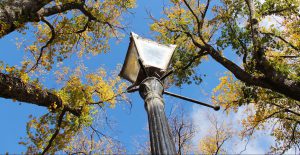 We recommend dinner at the charmingly housed Postmasters Restaurant, which showcases the best local cheese, seafood and venison.
DAY 14 – CROMWELL
The Central Otago District produces amazingly succulent fruit.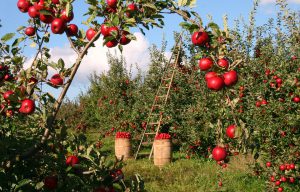 Don't miss out on patronising the many orchards and fruit stalls around the historic town of Cromwell, where you can even take a photo with some giant fruit!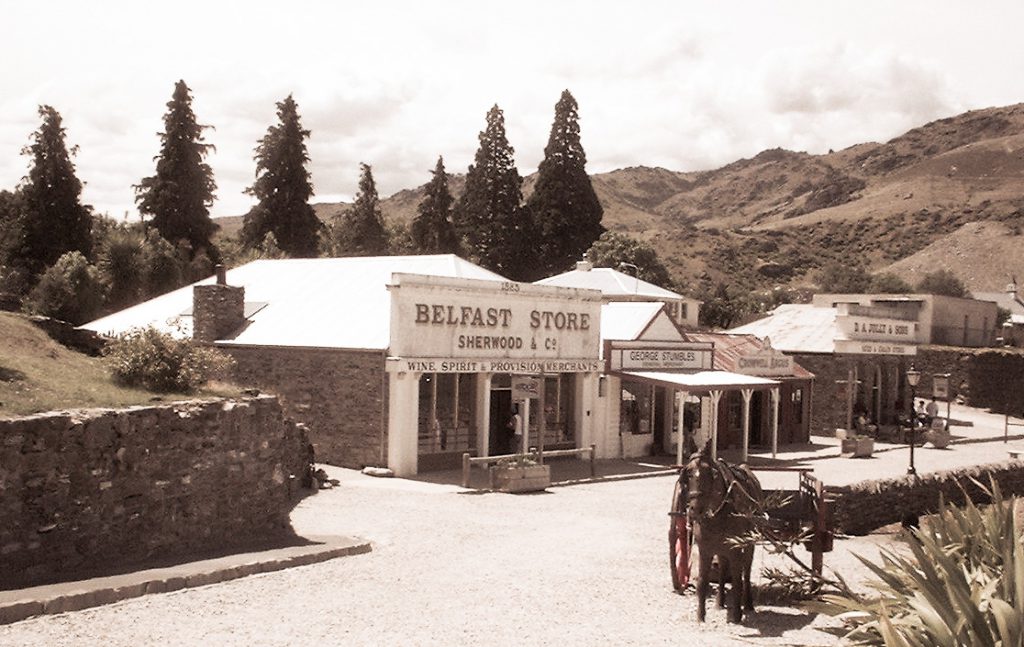 Of course, there are plenty of surrounding vineyards to choose from as well.
DAY 15 – WANAKA
Located on a glacial lake, Wanaka has plenty to offer foodwise. It boasts an artisan market, speciality food stores, craft breweries, wineries and more.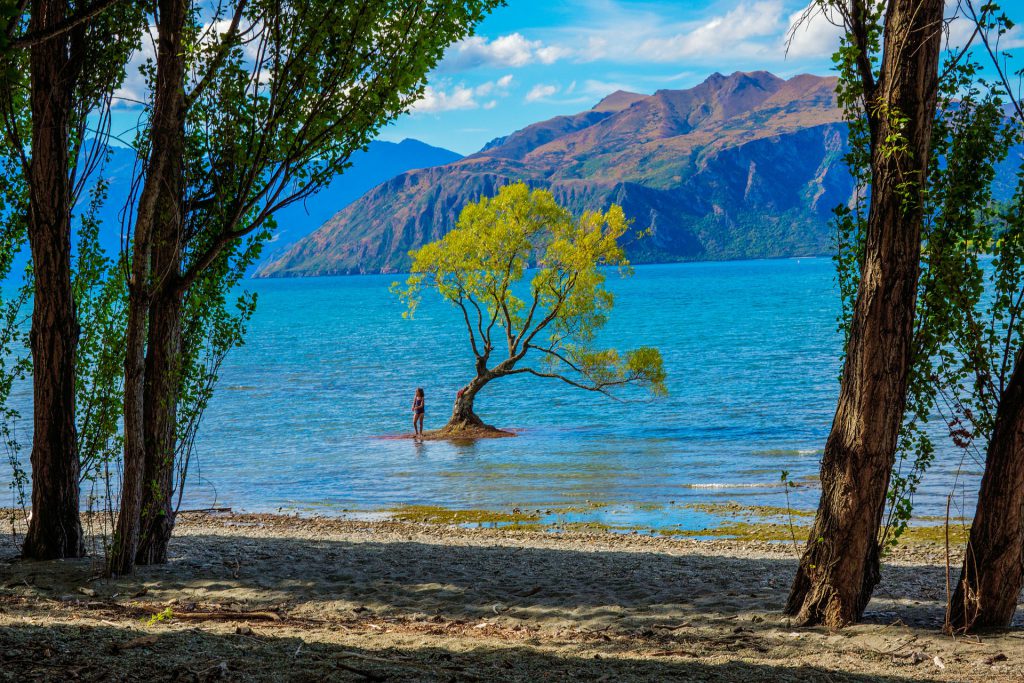 For something a little bit different, why not try a lavender ice-cream at Wanaka Lavender Farm?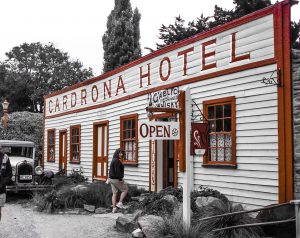 We recommend driving a little way out of Wanaka to visit the historic Cardrona Hotel, a wonderful building with an award-winning restaurant.
DAY 16 – FRANZ JOSEF
We now begin our drive up the South Island's West Coast, famous for its wild shoreline and even wilder food. Perhaps the three most important things to try on the West Coast are venison, whitebait fritters and the local beer, Monteith's.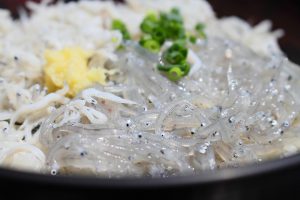 First, though, we must stop at Franz Josef, one of the most easily accessible glaciers in the world.
Being popular with tourists, the village of Franz Josef offers some great food options. There are no free camping spots, however, so book yourself into a campsite and spend the evening at the Glacier Hot Pools.
DAY 17 – HOKITIKA
Hokitika has an annual Wildfoods Festival, at which you can try delicacies such as huhu grubs, scorpions and pigs' ears (as well as slightly less adventurous regional cuisine such as smoked salmon!)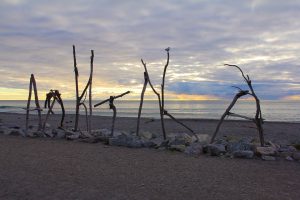 If you can't be around for that, though, you can still get a whitebait pizza at Fat Pipi's, or seek out Stella Café, Delicatessen and Cheesery for a live bee display!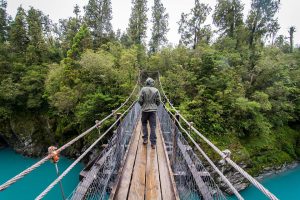 Don't leave without gazing into the turquoise water of Hokitika Gorge.
DAY 18 – GREYMOUTH
Half an hour northeast of Hokitika, Greymouth is home to the Monteith's Brewery. Take a tour and enjoy some tasty, locally-inspired tapas with some of New Zealand's best craft beer.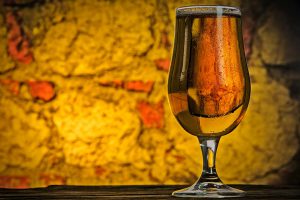 Spend the afternoon at Shantytown, a recreated goldrush settlement full of Wild West fun, and have dinner at the Speight's Ale House.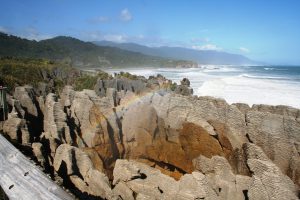 Oh, and don't miss your chance to see the Pancake Rocks at Punakaiki.
DAY 19 – NELSON
From Greymouth, it's a four-hour drive northeast to Nelson, a sunny city on the doorstep of the Abel Tasman National Park. Foodwise, you'll find an abundance of fresh fish and fine wine.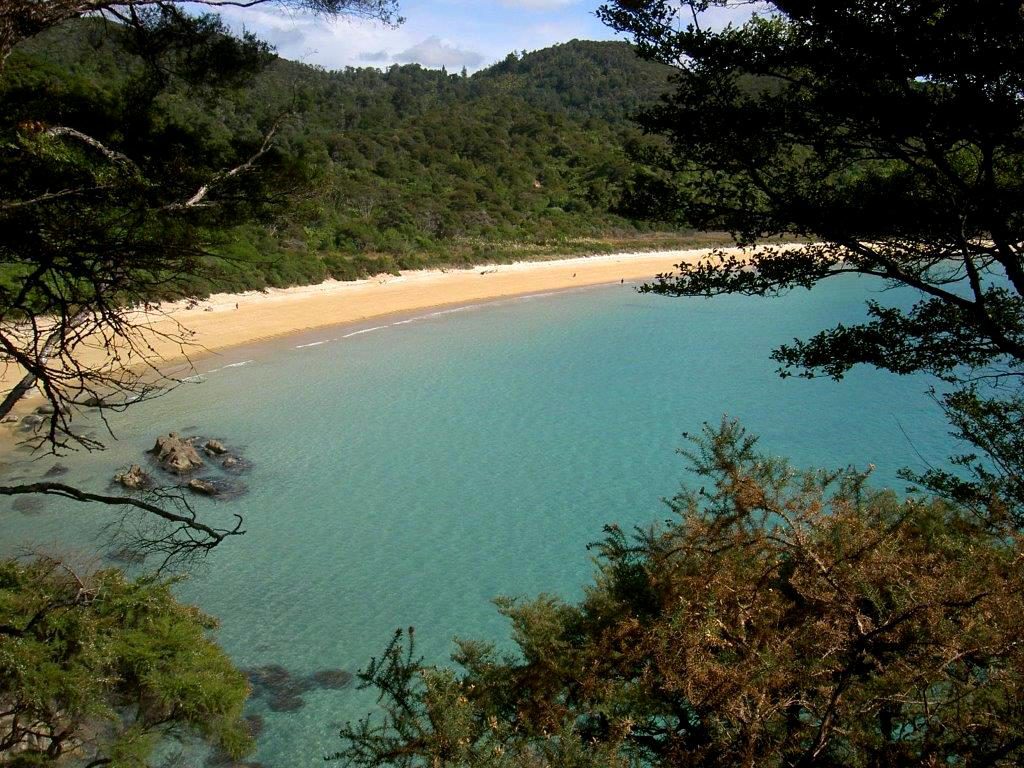 We recommend hiring a bike and embarking upon the Great Taste Trail, a pleasant ride through glorious scenery, passing vineyards, restaurants, fruit stalls, art galleries and other local attractions.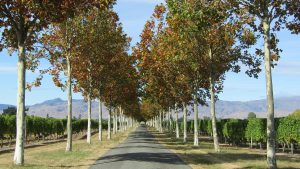 If it's raining, there are plenty of museums, historic houses and cellar doors to keep you occupied.
DAY 20 – NELSON
On your second day in Nelson, we recommend taking a cruise or kayak tour to see Split Apple Rock…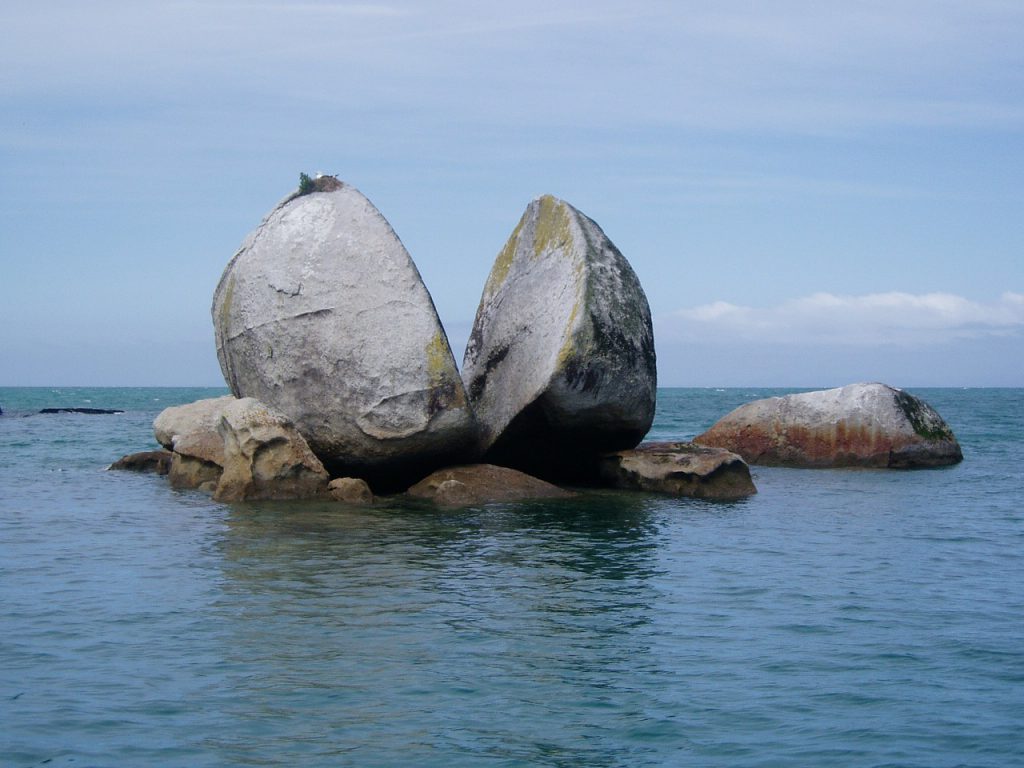 Exploring Founders Heritage Park…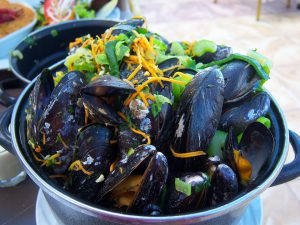 And, if you haven't already done so, indulging in a pot of local mussels.
DAY 21 – PICTON
Before arriving in Picton, book yourself a Seafood Odyssea Cruise, upon which you'll sail out into the sparkling water of the Marlborough Sounds and be presented with divine dishes, such as fresh clams, matched with local wine. You might even be lucky enough to have dolphins approach you!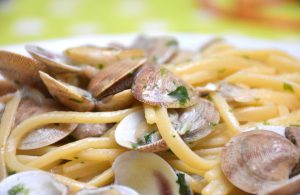 Before embarking upon your cruise, explore the seaside town, perhaps visiting the Edwin Fox Museum.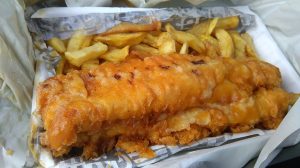 Afterwards, have dinner at one of the many local vineyards – or you could get some good, old-fashioned fish and chips!
DAY 22 – BLENHEIM
There are many more winery tours to do around Blenheim – don't leave without tasting a world-famous, local sauvignon blanc!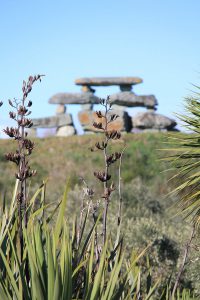 But's not just about wine. Blenheim is home to Dodson Street, a funky beer garden that has the largest selection of craft beer in New Zealand, and Makana Confections, a boutique chocolate factory.
We recommend visiting the Marlborough Museum in Brayshaw Heritage Park – it has a whole exhibition dedicated to wine!
DAY 23 – KAIKOURA
Between Blenheim and Christchurch, the coastal settlement of Kaikoura is literally named for its food. Kaikoura means "meal of crayfish" – so you know what we'll be indulging in here!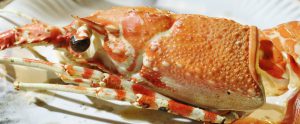 Of course, there are a few fancy seafood restaurants to choose from, but it's sometimes just as rewarding to order your crayfish from a takeaway. It's cheaper, just as fresh, and you can eat it right on the beach.
You might even be able to nab a free camping spot right next to a colony of seals!
DAY 24 – KAIKOURA
As well as stuffing your face with succulent seafood, Kaikoura is fantastic for observing wildlife. The first European settlers of Kaikoura were whalers, but these days the whales are watched rather than hunted.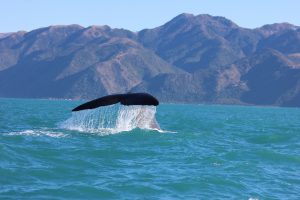 You can also swim with dolphins, kayak with seals, or go scuba diving, as well as a plethora of other activities.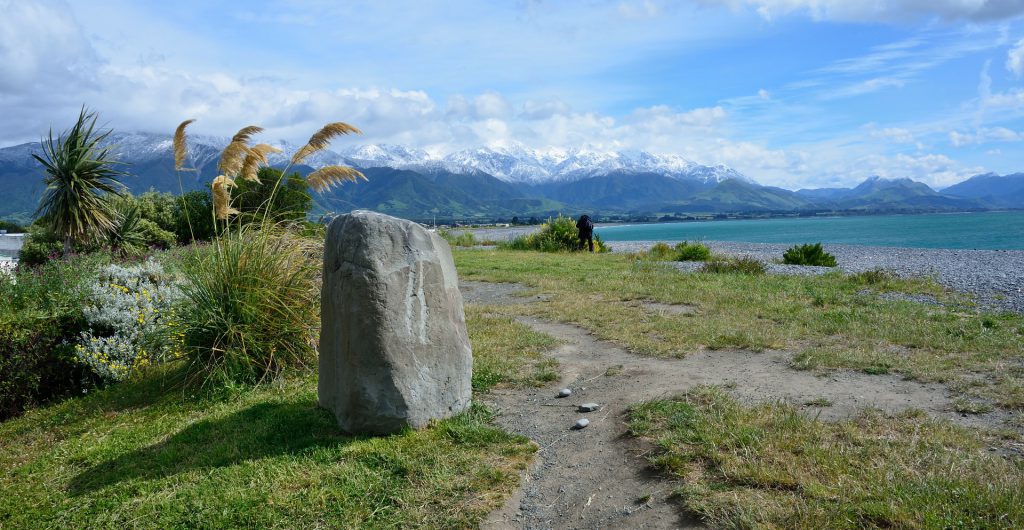 The museum's worth a visit too.
DAY 25 – WAIPARA
Just north of Christchurch, the Waipara Valley is one of New Zealand's best wine growing regions.

Its specialities are riesling and pinot noir, with the best winery restaurant being that of Pegasus Bay.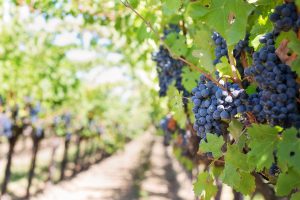 Work up an appetite for the region's spectacular food by embarking upon a walking track, and wandering around the sculptures of the Iron Ridge Quarry Park.
DAY 26 – SHEFFIELD
You can't complete a culinary tour of New Zealand without sampling a good, old, Kiwi-style pie. This is why we're heading now to the town of Sheffield with its Famous Sheffield Pie Shop. Make it a stop on your way to Castle Hill and Arthur's Pass.
Castle Hill is a wonderfully photogenic place, and Arthur's Pass Village, as well as being surrounded by breathtaking alpine scenery, is a prime spot for interacting with kea.

You're not supposed to feed New Zealand's devilishly intelligent native parrot, but that won't stop them trying to rob you! Spend the night at the free campground at Lake Pearson.
DAY 27 – CHRISTCHURCH
At last, we're back in Christchurch, one day away from the conclusion of our four-week itinerary. If you didn't visit the Botanic Gardens when you first arrived in Christchurch, don't leave without doing so now.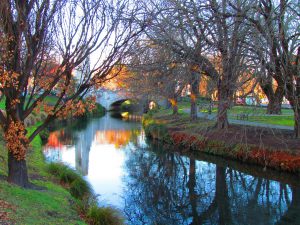 We recommend having lunch at the historic Riccarton House. The guy who runs the restaurant is the owner of the Christchurch Farmers' Market, and he oversees a very seasonal menu. Make sure you tour the house and garden too.
And visit the impressive "Cardboard" Cathedral.
DAY 28 – CHRISTCHURCH
If you have time before returning your campervan and leaving Christchurch, we recommend going for a punt on the River Avon.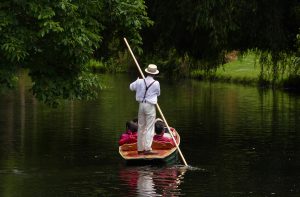 Head to the Antigua Boat Sheds. As well as being a gorgeous historic building that hires out boats, it has a rather nice café. They even do picnic hampers so you can relax directly on the riverbank.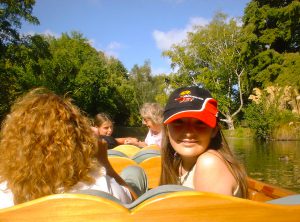 What could be lovelier?