This six-week trip begins in Auckland and ends in Christchurch. It will take you around the best tourist spots of both the North and the South Island of New Zealand. As always, we recommend downloading the Rankers Camping NZ app, so you can take advantage of New Zealand's free campsites as you go. For now, check out this New Zealand map for campervanners.
So you have a rough idea of the route of this trip, here's a crude sketch: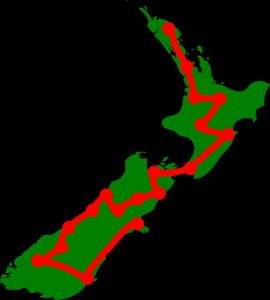 Days 1-3: Northland
After picking up your campervan hire in Auckland, head straight up to the Bay of Islands. There aren't really any free campsites around here, so if you're travelling in summer, you should probably book somewhere in advance. The three main places you'll want to visit are Russell, Paihia and Kerikeri. Russell was the first European settlement in New Zealand, so it has some charming old buildings, but the oldest surviving European building is actually in Kerikeri. Russell has a beautiful seafront to walk along: little sailing ships on one side; gabled colonial houses on the other, many of which are exquisite restaurants. We recommend taking a tour of Russell's historic printery and having a look at New Zealand's oldest church, or simply relaxing at the beach.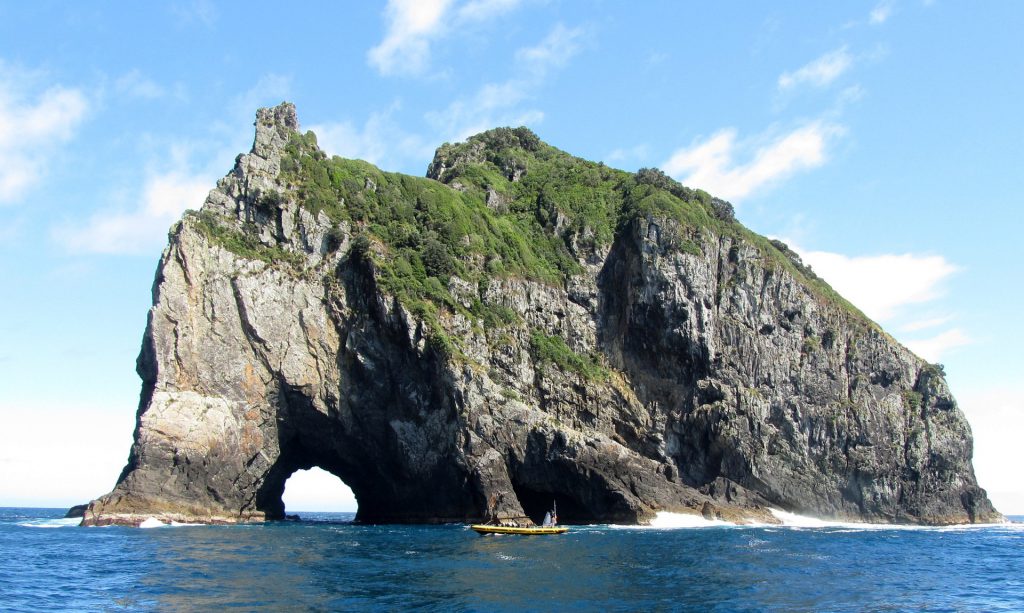 From Russell or Paihia, you can catch a cruise (or kayak tour) around the gorgeous Bay of Islands. Here, you also have the opportunity to swim with dolphins. Of course, you can't visit Paihia without spending some time at the Waitangi Treaty Grounds, one of the most historically important places in the country. If you want to glean a deeper understanding of New Zealand as a nation, go round the museum there. You probably won't have much time to explore Kerikeri, unless you skip Cape Reinga and Ninety Mile Beach, but these are two of New Zealand's more famous attractions. As mentioned above, Kerikeri is home to New Zealand's oldest European building, which is in a very picturesque setting by a river. It also has some great waterfalls and yummy blueberry ice-cream.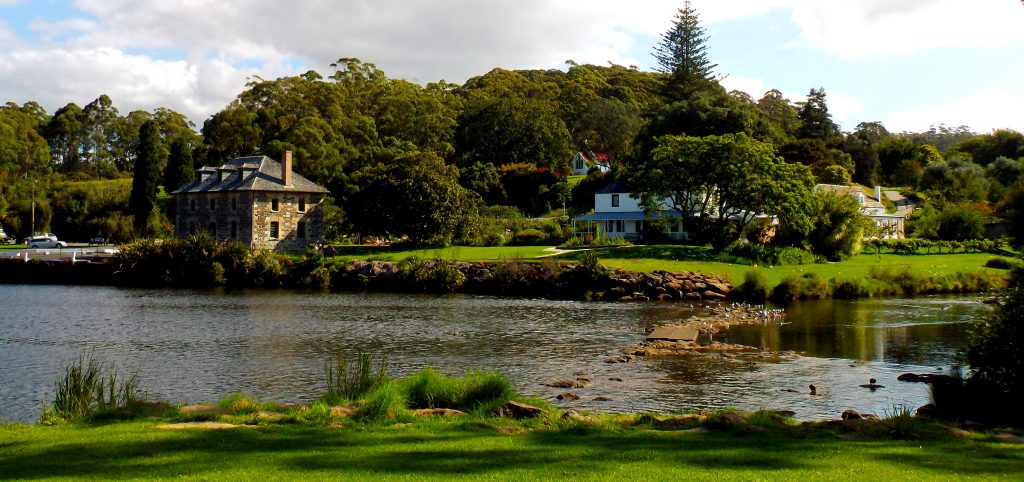 Cape Reinga is New Zealand's northernmost tip. From an iconic lighthouse, you can see where the Pacific Ocean crashes into the Tasman Sea. Ninety Mile Beach is a beach that is NOT ninety miles long. (There's a bit of history there.) Though it's technically a highway, we implore you not to try to drive your campervan on it. We don't want you to get stuck. It's actually a fairly ordinary beach, aside from having massive sanddunes you can surf down and, being on the west coast, some spectacular sunsets. From here, it's a long drive back down to Auckland. Make sure you take a break at Waipoua Forest to have a gawk at Tane Mahuta, the largest tree in the country. Seriously, it's amazing.
Days 4-5: Auckland
The most famous tourist attraction in New Zealand's largest city is the Sky Tower, the tallest building in the Southern Hemisphere. It's worth going up for the views alone. As well as the bustling streets below, you can see Auckland's various volcanes and its rather beautiful harbour. There's a revolving restaurant near the top, which is expensive, of course, but the food is divine. If you don't fancy it, we recommend one of the restaurants down at the harbour. The waterfront is fantastic to walk around, and if you can get a boat trip, do. You can catch a ferry to a few different islands around the Hauraki Gulf. Waiheke, for example, is an island full of wineries; Tiritiri Matangi is a sanctuary island for native New Zealand birdlife; Rangitoto Island is a volcano that has lava fields and tunnels to explore, as well as a crater that will take your breath away.

Your second day in Auckland should definitely be spent checking out the west coast. The wild black sand beaches of Piha, Bethells and Muriwai have an otherwordly beauty you won't see anywhere else. We also recommend a visit to the Arataki Visitor Centre in the Waitakere Ranges Regional Park. Surrounded by bush and views, the centre is a grat place to learn about Auckland's history and widlife. From it, you can embark upon a range of bushwalks from short and easy to long and challenging! The bushwalk is a quintissential New Zealand experience. By the way, the car park doubles as a free camping spot for self-contained campervans.
Days 6-8: Waitomo
The drive down from Auckland to Waitomo takes approximately two-and-a-half hours. Good places to stop along the way are the wonderful Hamilton Gardens and the small, pleasant town of Te Awamutu. A good place to camp in Waitomo is Roselands – it's free. On your first evening, you should wait until dusk before embarking upon the Ruakuri Walk. As well as being one of the only attractions in Waitomo you don't have to pay for, it's one of the most magical, with caves and glowworms galore.
As for the attractions you do have to pay for, there are plenty of adventurous caving experiences to choose from. Some involve climbing; some abseiling; some crawling; some ziplining. There's also an activity where you can float down an underground river (including over a waterfall) on a rubber ring! Make sure you do one of the tours that includes a boat ride beneath an electric-blue galaxy of glowworms.
If you have children, you might like to take them through the Troll Cave, a fantasy attraction that's only a little bit scary. There's also a free waterfall – Marakopa Falls – and a fairly spectacular open cave called the Mangapohue Natural Bridge. If you fancy a posh dinner, book a table at the grand, old and supposedly haunted Waitomo Caves Hotel.
Day 9: Matamata
It takes an hour-and-a-half to drive from Waitomo to Matamata. Of course, if you are a Lord of the Rings fan, this is where you take your tour of the Hobbiton Movie Set, but there are other things to do in Matamata. The Firth Tower Museum is interesting and its garden is perfect for picnics. (You can also spend the night there in your campervan.) The Daltons Plantation Gardens make for a delightful afternoon, and the Kaimai Cheese Factory, Café and Store isn't far away!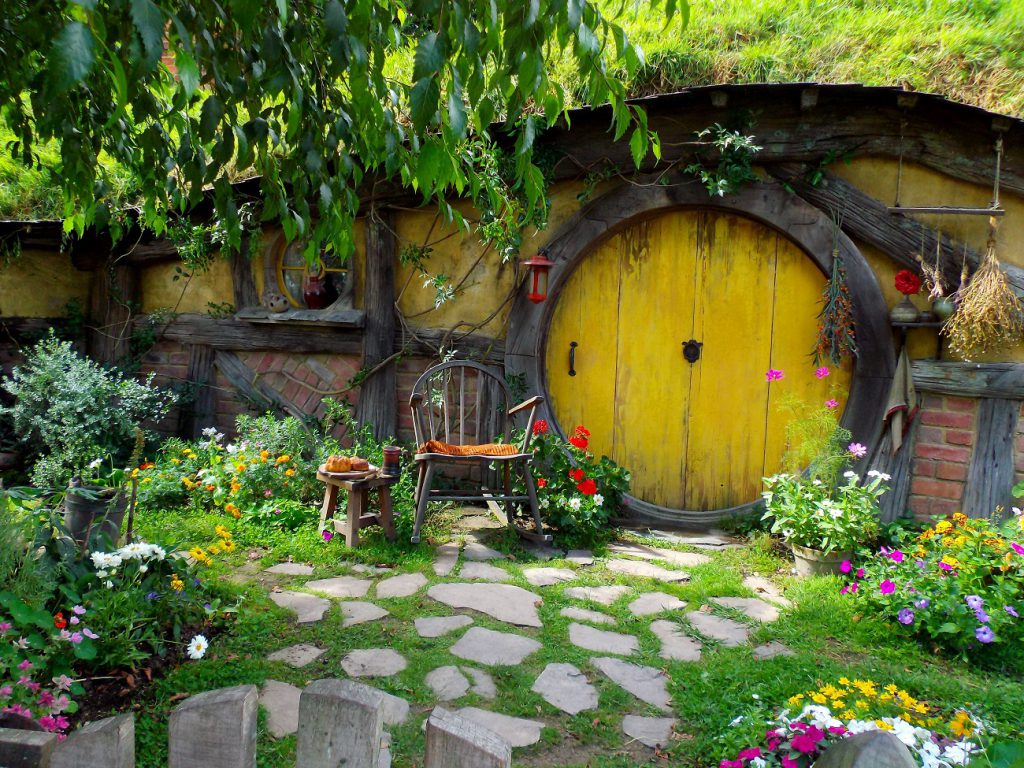 Days 10-12: Rotorua
An hour southeast of Matamata, Rotorua is one of New Zealand's top tourist destinations – so much so that it's often referred to as 'Rotovegas'. The first thing you should do is head to Government Gardens. This is a beautiful area on the shore of Lake Rotorua, containing the gorgeous buildings of the Rotorua Museum and the Blue Baths, an Art Deco bathing complex. Here, you'll also encounter some free geothermal features, but for those you should really head to Kuirau Park. It has a steaming lake, as well as hot pools, mud pools and a geyser.

As well as all the geothermal attractions, Rotorua is famous for its Māori cultural attractions. Take a tour of the living village of Whakarewarewa, followed by a traditional dinner and a show – don't leave without trying a piece of corn-on-the-cob cooked in a natural hot pool! – and visit the stunning, little church of St. Faith's, to see the Māori Jesus walking upon Lake Rotorua. Of course, the other kind of attractions Rotorua is famous for are of the thrill-seeking variety. Zorbing and luging are just the start of it!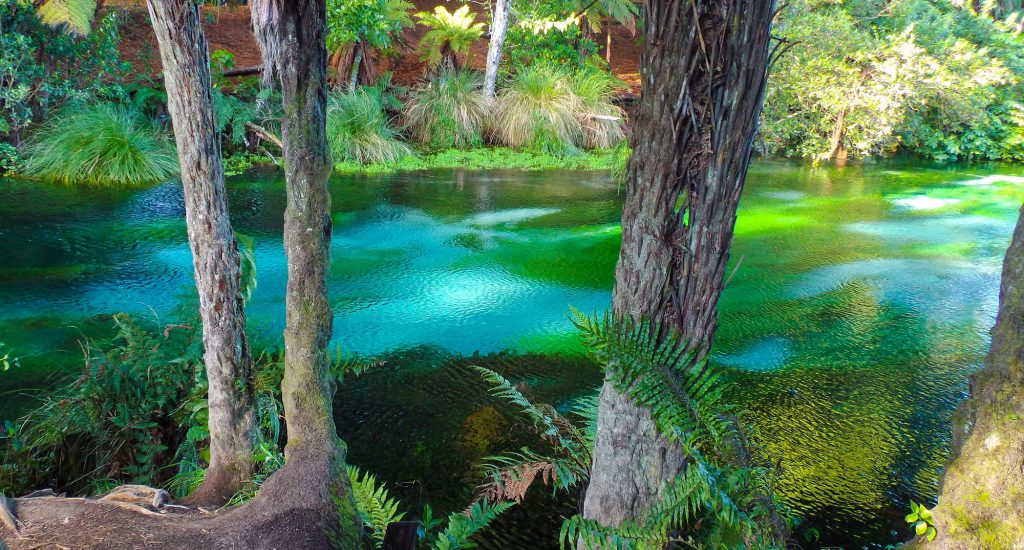 There are simply too many amazing attractions to choose from in Rotorua. Waimangu Volcanic Valley is otherworldly and utterly magical, but so are the Hamurana Springs. There's also Wai-O-Tapu Thermal Wonderland and the Buried Village of Te Wairoa, New Zealand's own Pompeii. Whether you want natural wonders, history, adventure, relaxation or culture, Rotorua truly has something for everyone.
Days 13-14: Taupo
On your way down from Rotorua to Taupo, visit the Hidden Valley of Orakei Korako Cave and Thermal Park, the breathtakingly powerful Huka Falls, and the aptly named Craters of the Moon. Once you're in Taupo, there are even more geothermal attractions to marvel at. We recommend staying at the DeBretts Spa Resort. It's an expensive campground, but it has great facilities and an awesome geothermal swimming complex.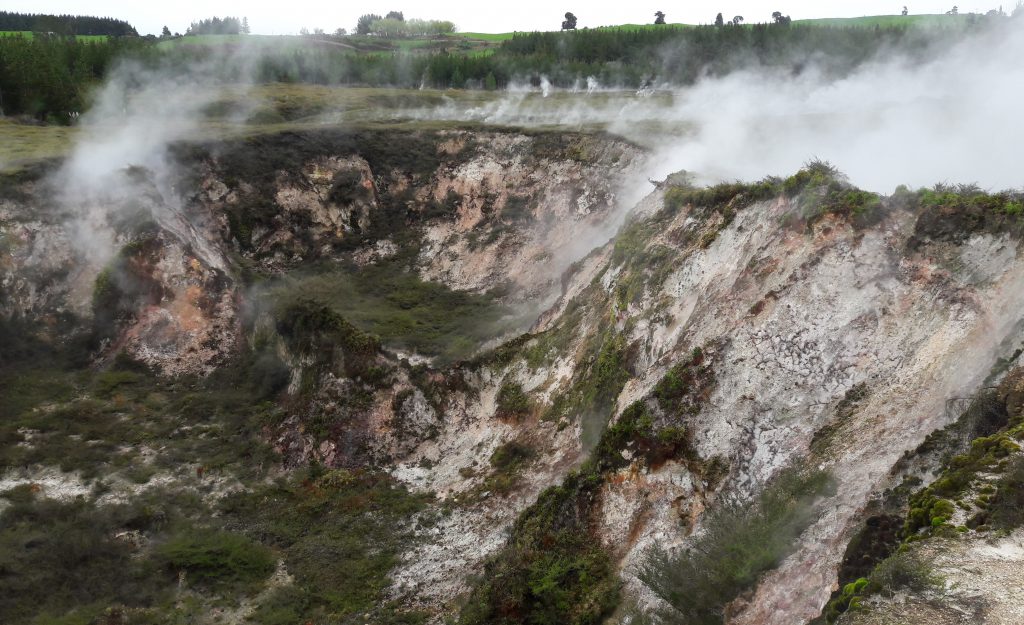 Like Rotorua, Taupo is full of adventurous activities to try, from bungy jumping to white water rafting. For a gentler experience on the water, we recommend either kayaking, or taking a cruise out to see the Maori Rock Carvings on Lake Taupo. The Volcanic Activity Centre is worth a visit, especially if you have children.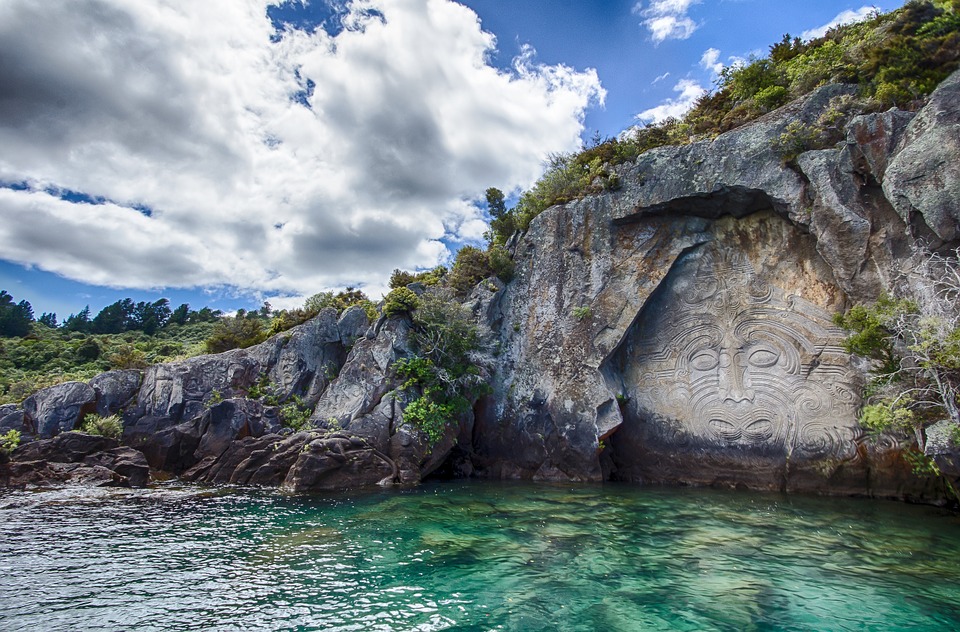 If you like prawns, Taupo is home to New Zealand's only prawn fishing park. It's also home to the Waipahihi Botanical Gardens, just in case you fancy a change of scene. If you want even more geothermal wonders, however, try the Wairaki Natural Thermal Valley, home of the Dragon's Mouth Geyser.
Day 15: Tongariro
On the southern edge of Lake Taupo, Tongariro National Park contains an epic display of snow-capped volcanoes. You can go skiing there, but there are also some amazing walks to embark upon. For before or after such a walk, you should book yourself a High Tea at the Chateau Tongariro, a hotel at the foot of Mount Ruapehu, filled with faded grandeur, and with an impressive window that overlooks Mount Ngauruhoe.

Days 16-19: Napier
Napier is an Art Deco paradise by the Pacific Ocean. It suffered a devastating earthquake in the 1930s and was rebuilt in the 'in' architectural style of the time. Within its swanky buildings, you'll find vintage shops and eateries to die for. Take a stroll along Marine Parade, enjoying the oceanfront gardens and sculptures, and tour the city in a classic car. Don't forget your cloche hat!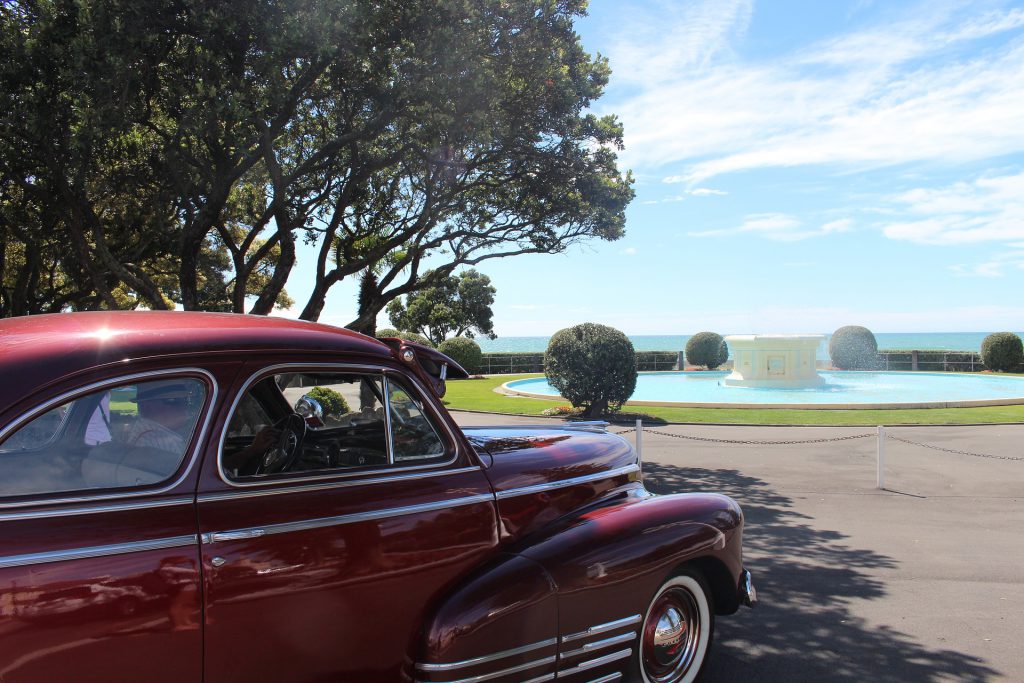 You can also take a tour of New Zealand's oldest prison – a dour Victorian edifice – and take your pick of a very large number of wineries. Oh, and there's a chocolate museum with a café and shop! Whilst in Napier, we recommend staying at the Clifton Road Reserve freedom camping spot. It's a fantastic site with good toilets, right on the edge of the ocean, facing the sunrise. It's also on the doorstep of the Elephant Hill Winery, the restaurant of which is divine.
Days 20-21: Wellington
It takes about four hours to drive from Napier down to Wellington, but there's plenty to do along the way. Drop in on the Scandinavian-settled towns of Norsewood and Dannevirke, the Kingsmeade Artisan Cheese Shop in Masterton, and the charming Victorian village of Greytown. Just north of Wellington, you'll find the Petone Settlers Museum, but the best museum is in Wellington itself: Te Papa, the national museum of New Zealand. There aren't all that many places to camp with a campervan in Wellington, so make sure you book a spot somewhere.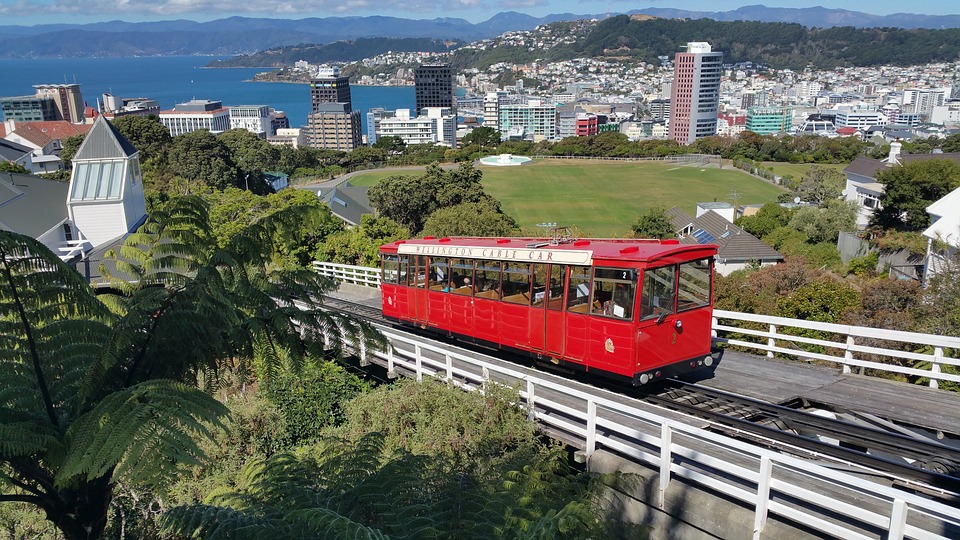 When you're exploring New Zealand's capital city, you must take a walk along the harbourfront, and past New Zealand's infamous parliament building, the Beehive. The colonial cathedral of Old Saint Paul's is worth seeing, if only for the novelty of it being a cathedral made of wood. Of course, if you're a Lord of the Rings fan, you must visit Weta Workshop and climb Mount Victoria. In fact, you need to climb Mount Victoria anyway, for the best views in Wellington. And if it's native New Zealand wildlife you're after, set aside some time for the excellent Zealandia wildlife sanctuary.
Days 22-24: Marlborough
Here's where you need to catch the ferry from Wellington to Picton. Make sure you book a place for you and your campervan well in advance. If you're lucky, you'll see dolphins on your crossing between the North Island and the South Island, but if not there are plenty of dolphin cruises to be had around the beautiful Marlborough Sounds. Whilst you're in Picton, climb aboard the Edwin Fox, a preserved Australian convict ship that also served in the Crimean War – and may even have had Florence Nightingale onboard! Also, make sure you sample some locally made wine.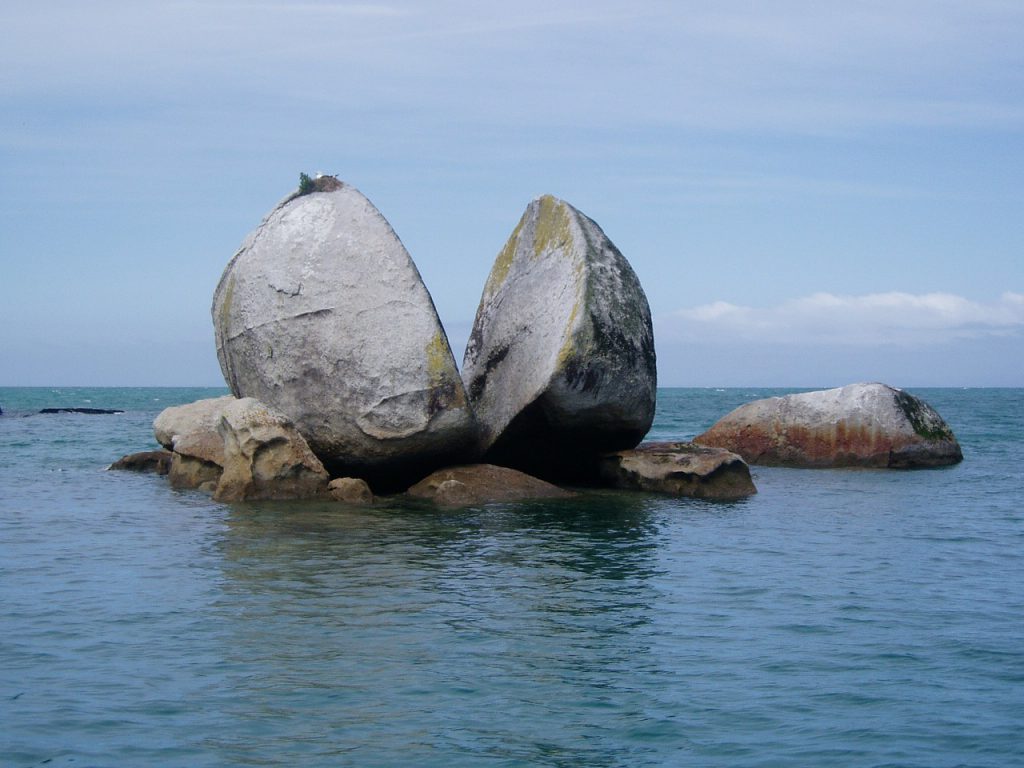 Spend a day in Nelson and the Abel Tasman National Park. Take a kayak tour out to see the striking Split Apple Rock, or relax at the gorgeous beach of Golden Bay. Founder's Heritage Park is worth seeing too.
A good campground around Marlborough is the one at Pelorus Bridge. The Pelorus River is great for swimming and kayaking – and it was used as a location in Peter Jackson's Hobbit trilogy. Speaking of Peter Jackson, you should visit the Omaka Aviation Heritage Centre, which houses his collection of World War One planes, complete with displays crafted by Weta Workshop. You could do it on your way down to our next destination…
Days 25-26: Kaikoura
Kaikoura is a town on the east coast of the South Island whose name literally means 'meal of crayfish' – so make sure you try some! It also happens to be New Zealand's best whale watching spot. The scenery is spectacular, with the Pacific Ocean on one side and snow-capped peaks on the other. You can go kayaking with seals and observe albatrosses out hunting. Perhaps the best thing for campervanners is there's a free camping place right next to a seal colony at Ohau Point.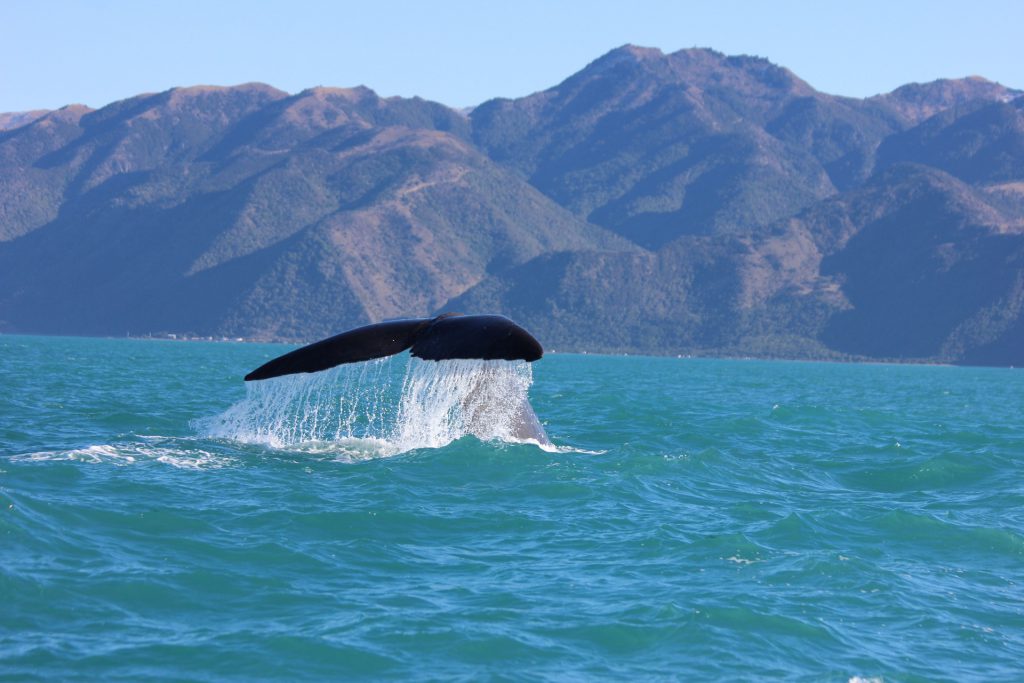 Day 27: Hanmer Springs
Fancy relaxing in a natural hot spring surrounded by snowy summits? Then make sure your itinerary includes Hanmer Springs, a two-hour drive from Kaikoura. There are plenty of things to do there besides soaking in various spa pools – such as skiing, quad biking and going on helicopter rides – but you'll have plenty of opportunities to do those things elsewhere. There are a few expensive campgrounds around Hanmer Springs, but the cheaper ones are actually better in this case.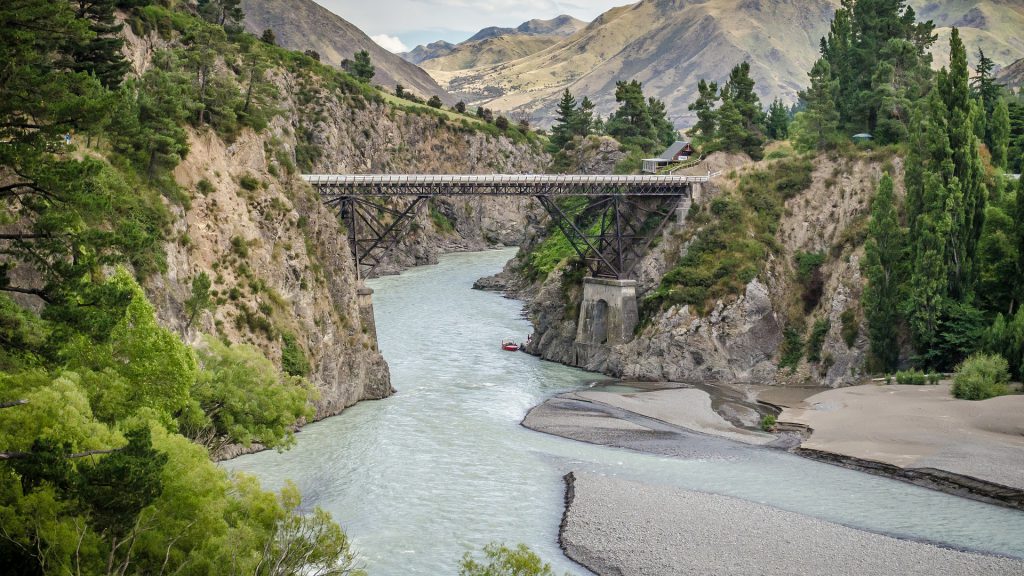 Day 28: Arthur's Pass
Driving from Hanmer Springs to Arthur's Pass takes over three hours, due to the mountains you have to get around. You should definitely stop at Castle Hill on the way. Castle Hill is an entirely natural collection of boulders on a mound, but it looks like a mystical site of ancient worship. Arthur's Pass is an alpine village with all the stunning scenery you'd expect. It's in the middle of a national park, so there are lots of hiking trails to choose from, but perhaps the best thing about Arthur's Pass is being able to observe the amusing antics of the cheeky kea! Kea are the world's only alpine parrots. They're devilishly intelligent and absolutely hilarious.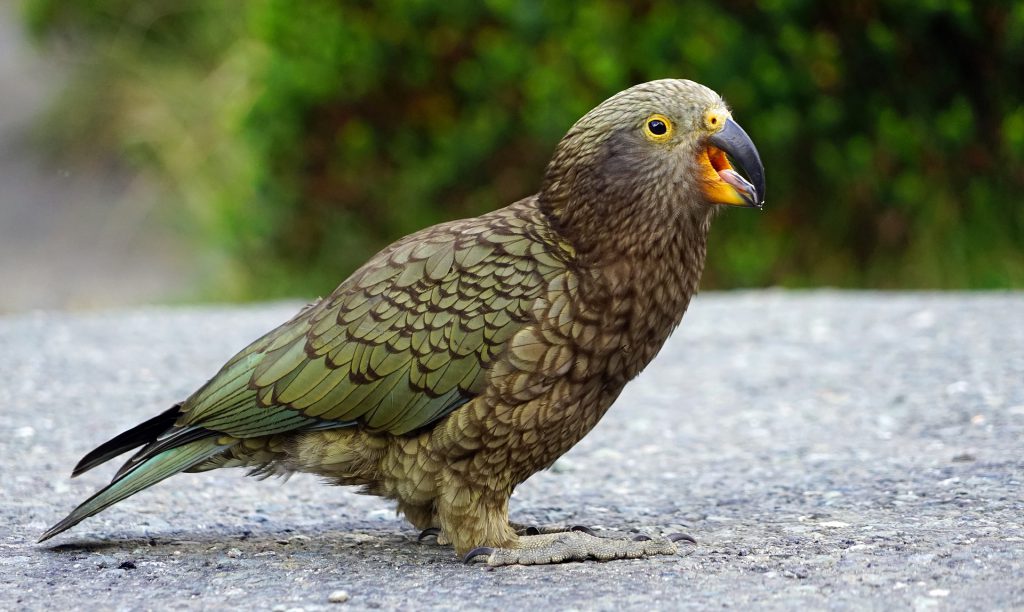 Day 29: Greymouth
Greymouth is a town on the South Island's rugged West Coast. You simply must visit the nearby Pancake Rocks and the recreated gold rush settlement of Shantytown. If you fancy a walk, check out the old Brunner Mine Site. There's a fantastic free campsite for self-contained campervans at Cobden Beachfront, and you can relax with a local beer at the Monteith's Brewery.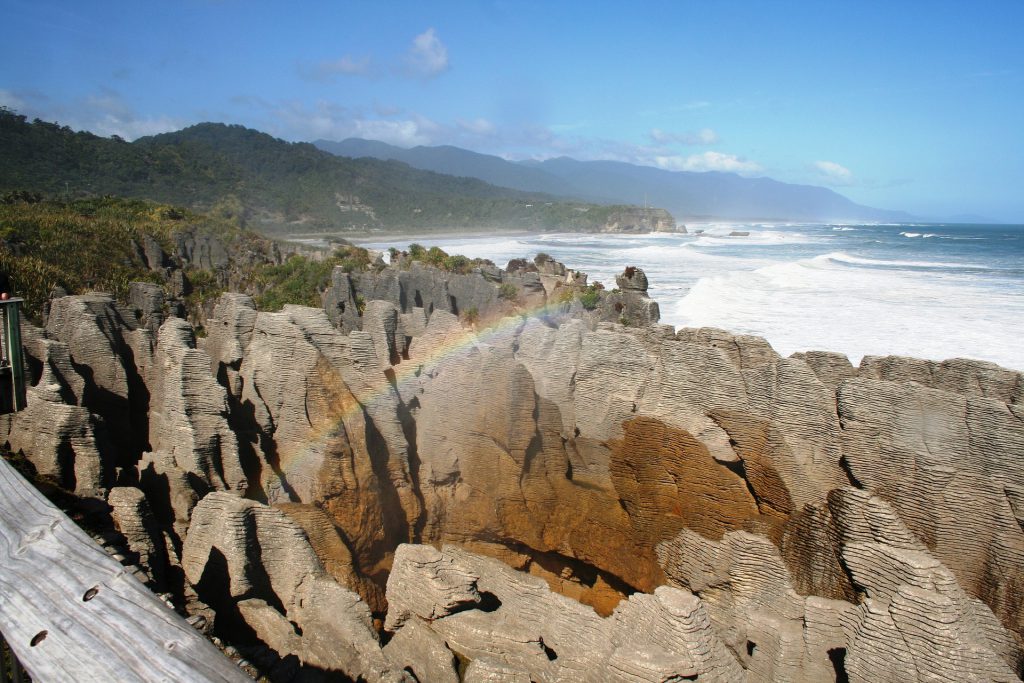 Day 30: Hokitika
Not far south of Greymouth, Hokitika is a great stop on the way to glacier country. We recommend visiting Hokitika Beach and the beautiful Hokitika Gorge. You should also make time for the West Coast Treetop Walk. Being so high up in the forest is quite a magical experience. There aren't any free camping spots in Hokitika itself, so you might want to book yourself in somewhere.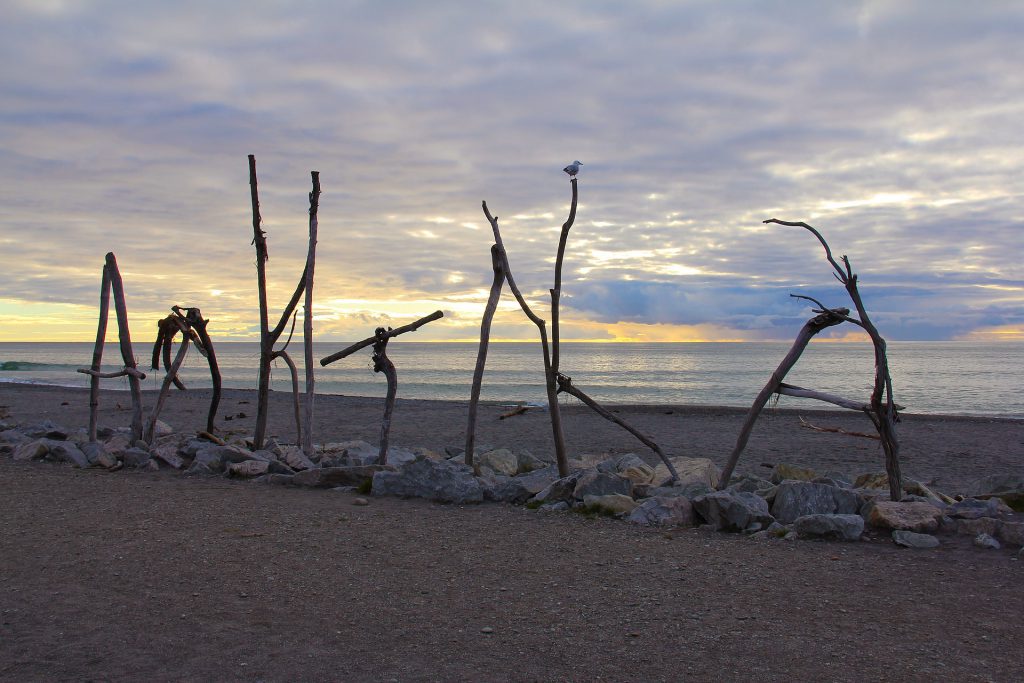 Day 31: Franz Josef and/or Fox Glacier
From Hokitika to Franz Josef Glacier is about an hour-and-three-quarters, and Fox Glacier is another half-hour on from there, so you can easily do both in one day. Both are free to visit, and can be accessed via relatively short and easy walks from their respective carparks. If you want to do more than just walk to the foots of the glaciers, however, you must get yourself on a guided tour. There are tours that let you traverse the surface of the glaciers, and even see them from up in a helicopter. After such a chilly experience, you can warm up in Franz Josef's Glacier Hot Pools!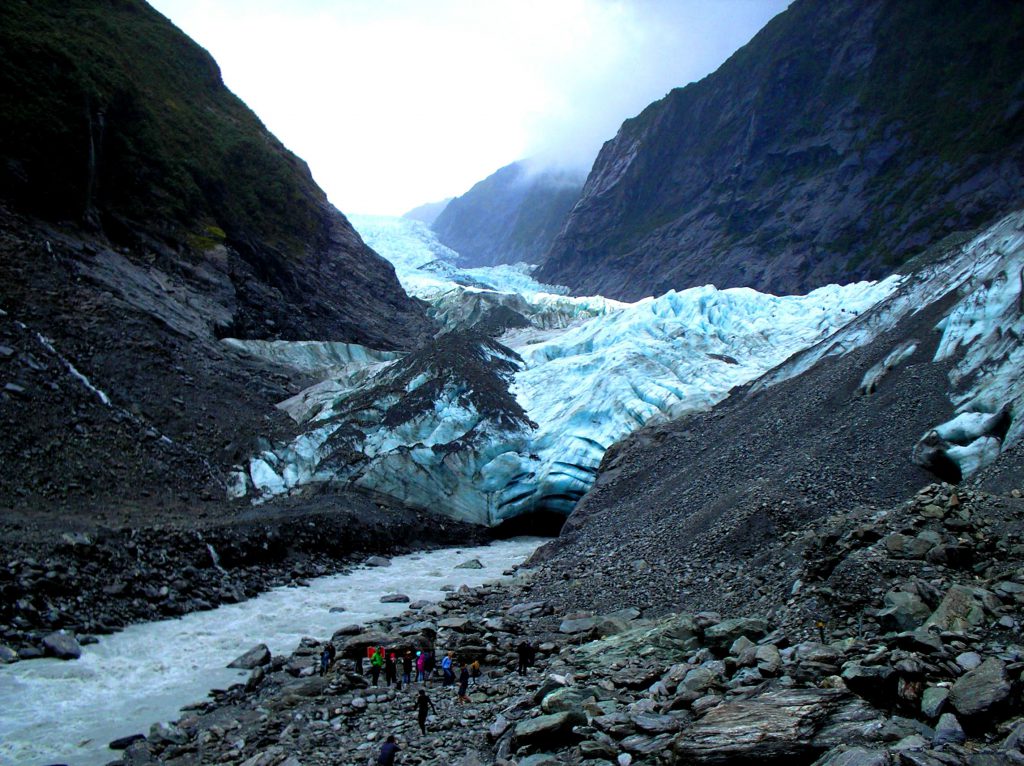 Days 32-34: Wanaka
Next, we drive to Wanaka, an incredible glacial lake surrounded by snow-capped mountains and wild lupins. The drive takes about three-and-a-half hours, but the scenery is stunning, especially through Mount Aspiring National Park. Make sure you pull over to admire the Gates of Haast! Of course, when you reach Wanaka, you have to go for a swim – yes, it's cold – but there are so many other fantastic things to do as well. We recommend staying at the Albert Town Camping Ground, as it's the cheapest campsite anywhere near Wanaka.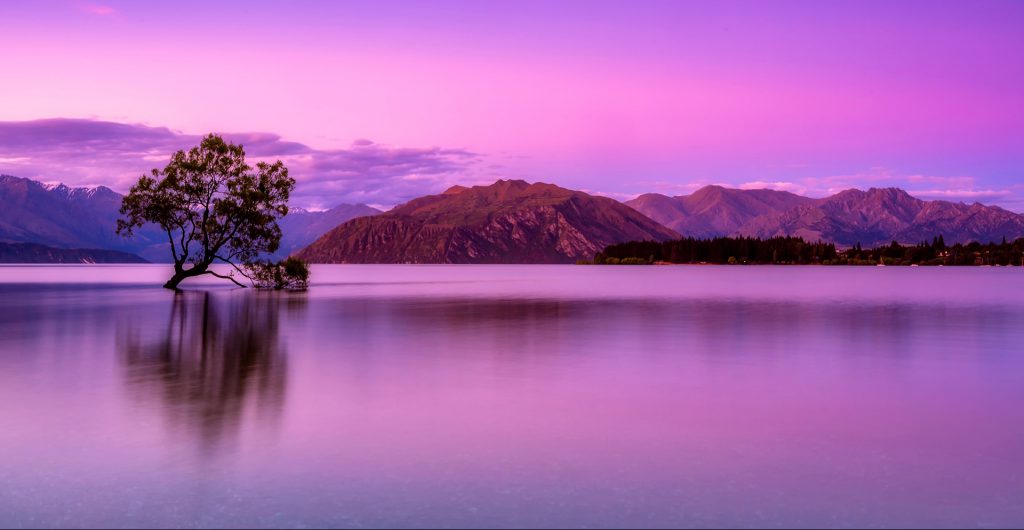 Things to do around Wanaka include mountain biking, jet boating, canyoning and waterfall climbing. Also, New Zealand's highest mountain, Aoraki/Mount Cook, is a two-and-a-half-hour drive away. The view towards it over Lake Pukaki is one of the most breathtaking in New Zealand. More relaxing Wanaka-based activities include trying lavender-flavoured ice-cream at the Wanaka Lavender Farm, and tasting local wines at the Rippon Vineyard, which is right on the edge of the lake.
Days 35-38: Queenstown
From Wanaka, head south to Queenstown down the Cardrona Valley Road. You'll pass the famous Bra Fence and the old Cardrona Hotel. You could have lunch there. Before you reach Queenstown, we recommend taking a detour to the charming historical settlement of Arrowtown. It has some interesting, little boutiques and restaurants, a museum, and a partially restored Chinese village from the nineteenth century. You even try panning for gold in the Arrow River, which is where they filmed the Ford of Bruinen scene in The Lord of the Rings!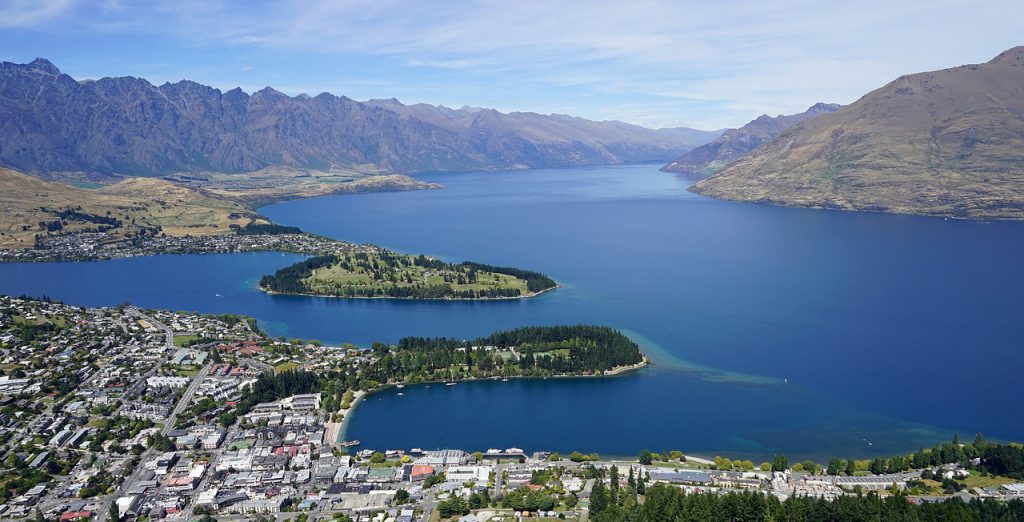 Of course, Queenstown itself is stunning. A stroll along the shore of Lake Wakatipu is a must, but so is a drive up to Paradise in Glenorchy. This place very much deserves its name – we recommend seeing it from horseback! Another thing we recommend is a jet boat ride on the breathtaking Shotover River. Queenstown is also the perfect base from which to visit the Eighth Wonder of the World, Milford Sound.
Days 39-40: Dunedin
On your way from Queenstown to Dunedin, stop a while at the Kawarau Bungy. Even if you don't fancy it yourself, it's fun to watch other people taking the plunge, and the scenery is lovely. The drive to Dunedin will take you through the towns of Cromwell – the historical bit is worth a wander through – and Alexandra, on the banks of the gorgeous Clutha River. Once in Dunedin, spend some time exploring the city centre's quirky collection of bars and vintage shops. We recommend having dinner at the Speight's Brewery.

The absolute best thing you can do in Dunedin is discover the beauty and the wildlife of the Otago Peninsula. It's home to the world's only mainland Royal Albatross colony, as well as penguins, seals and New Zealand's only castle! If you're into trains, a look around Dunedin's old railway station and a ride through the Taieri Gorge is a must. Other than that, Dunedin has a few good gardens and museums, and as a bonus for campervanners, a few free camping spots.
Days 41-42: Christchurch
On the four-and-a-half-hour drive from Dunedin up to Christchurch, make sure you stop and see the otherworldly Moeraki Boulders. Also, if you're into steampunk, you should have a mooch around the Victorian Precinct of Oamaru. Once in Christchurch, the best way to tour the city centre is on one of the delightfully old-fashioned trams. We also recommend a punt on the Avon River. The river cradles the Botanic Gardens – check those out as well!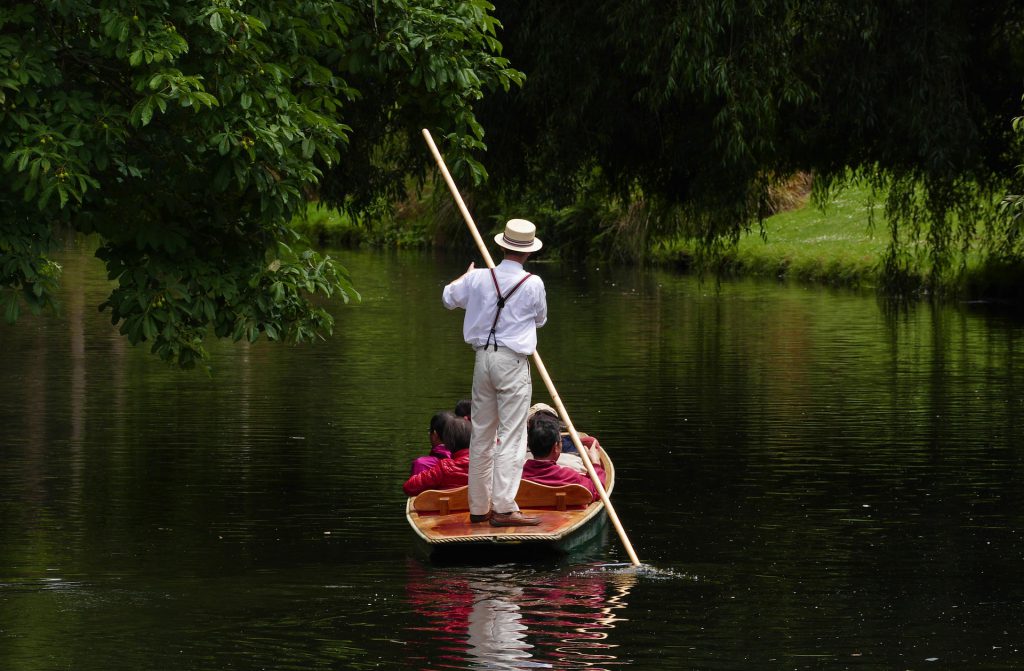 Before your six-week road trip comes to an end, head up Banks Peninsula to the French-settled town of Akaroa. This idyllic harbour is the only place in the world where you can go swimming with the world's smallest species of dolphin. Then, if you have time, visit the Antarctic Centre near Christchurch Airport. As well as penguins, huskies and rides, they have a replica of Scott's hut and a storm simulator! Six weeks really isn't enough to explore New Zealand properly, is it?